W.Va. to receive $400 million after W.Va. cities, counties settle with major opioid distributors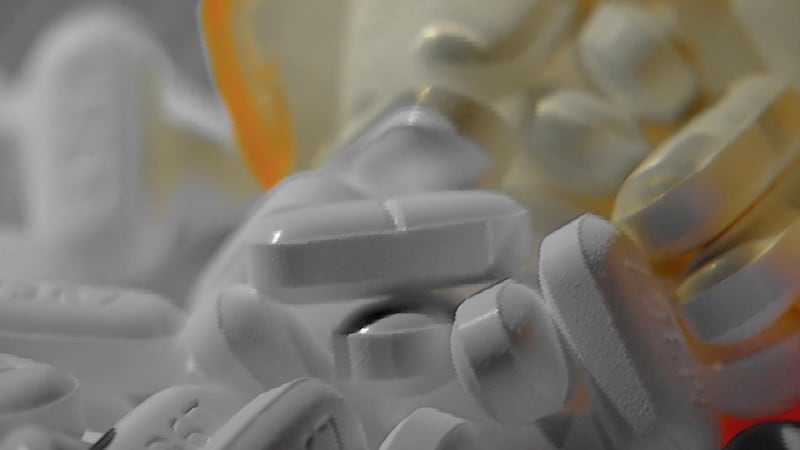 Published: Aug. 1, 2022 at 1:30 PM EDT
CHARLESTON, W.Va. (WSAZ) – A landmark settlement has been reached in litigation against the nation's "Big Three" opioid distributors AmerisourceBergen, Cardinal Health, and McKesson.
According to the lawyers of West Virginia cities and counties suing the distributors, the "record setting deal" is for $400 million over 12 years.
Cities and counties accused the distributors of fueling the opioid epidemic in West Virginia by creating a pipeline of pills into the region.
"West Virginia is going to receive more money per capita from the big three than any other state in the country, so it's a phenomenal recovery," said Paul Farrell, Jr., Co-Lead Counsel for the West Virginia cities and counties.
In the past two years, the state has settled claims against manufacturers and related parties totaling $296,531,000:
Overall amount secured thus far from opioid manufacturers & related parties ($296,531,000): McKinsey -- $10,000,000 Endo -- $26,000,000 Johnson & Johnson -- $99,000,000 Teva, Allergan -- $161,531,000

Other outstanding cases pending in bankruptcy: Purdue Mallinckrodt
West Virginia Attorney General Patrick Morrisey released the following statement about the settlement:
"I'm happy to see the judicial system work as it should by benefiting West Virginia communities that have been hit hard by opioid abuse," Morrisey said. "This settlement, along with other settlements from other cases, will provide significant help to those affected the most by the opioid crisis in West Virginia. I've always said that at the end of the day, West Virginia will have the highest per capita settlement results in the nation fighting for our people."
"We're not done yet," Morrisey said. "We will continue to fight to get the best results for the people of West Virginia and the funding needed to help combat the scourge created by this epidemic."
Kanawha County Commission President Kent Carper said the settlement will take a difference when it comes to saving lives.
"The important thing is you can do planning and if you really understand how the government is supposed to work even payments over time can be used today, this is very significant abatement," he said. "Will these funds on a statewide basis will they do something to mitigate the suffering? The answer is yes, they will."
In a statement to WSAZ Cardinal Health said:
"We remain committed to being a part of the solution to the opioid epidemic and believe this settlement agreement will help provide necessary relief to West Virginia communities in need."
AmerisourceBergen:
AmerisourceBergen has reached an agreement with subdivisions in West Virginia to resolve opioid-related claims. A settlement will avoid years of protracted litigation, expedite the movement of resources to communities impacted by opioid misuse and allow our company to do what we do best – ensuring that health care facilities like hospitals and community pharmacies have access to the medications that patients and care providers need.
The years of legal actions leading up to this point have shown time and time again that pharmaceutical distributors must walk a legal and ethical tightrope between providing access to necessary medications and acting to prevent diversion of controlled substances. This was most recently brought to light when a federal court in West Virginia struck down the notion that the distribution of FDA approved medications to licensed and registered health care providers in Cabell County and the City of Huntington was a public nuisance.
As we have for years, AmerisourceBergen will continue to advocate for greater clarity and regulatory guidance on the role of distributors in preventing the diversion of legal controlled substances.
Carper said there is no amount of money that can mend the wounds of opioids.
"We have many families that have lost loved ones, there's no money that can bring them back, the suffering continues," he said. "This is a very good start."
Rusty Webb of Webb Law Centre said the settlement will make a difference in the opioid battle.
"We're hoping to get the monies distributed as quickly as possible so they could be effective in prevention, treatment and education on these types of issues."
Keep checking the WSAZ app for the latest information.
Copyright 2022 WSAZ. All rights reserved.