This is Home: The power of comfort
JMS students make blankets for domestic violence victims
Published: Jan. 6, 2023 at 6:12 PM EST
PARKERSBURG, W.Va. (WTAP) -
The power of comfort. For Cherish George's Jackson Middle School students, the power of comfort is healing.
The annual tradition on donating hand-made blankets to a well deserving cause continued this year.
For the past five years, Cherish George has had her students make blankets to be donated to a good cause.
The students decide where they want to give the blankets and parents donate all the supplies.
Mrs. George said she didn't want any student to be left out of the process and asked the parents to donate anything they could. George said that the parents stepped up and brought in enough supplies for her 7th grade students to make over 70 blankets.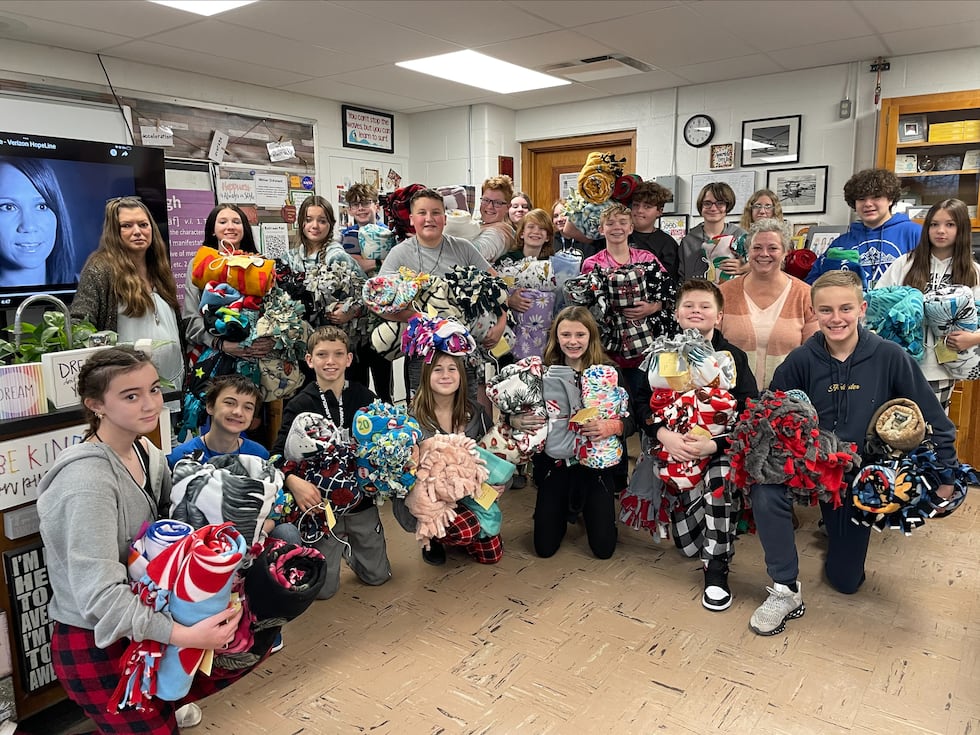 The blankets were donated to a special cause, domestic violence.
Eve Inc. is a nonprofit that provides services to survivors of domestic and sexual violence, stalking, and elder abuse.
The students unanimously decided to give the blankets to Eve after a classmate admitted to living with their grandparents because their parent couldn't get out of a domestic violence situation.
Representatives with Eve came to the school to get the blankets and talk with the students.
The women gave advice, talked about warning signs, and how students can find help. They also talked about facts of domestic abuse, like definitions, statistics, and myths associated.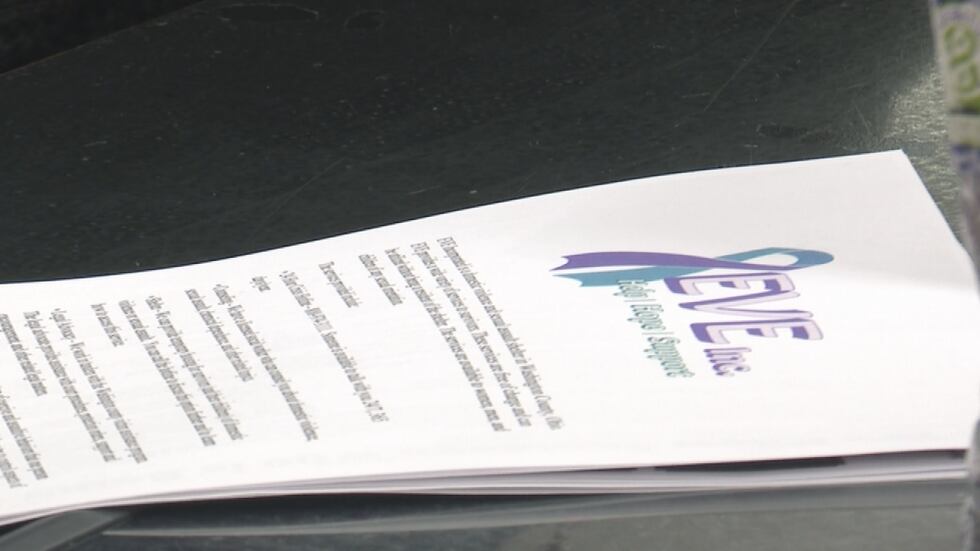 The information had an impact on students Audrey Singer and Chloe Thomas.
Singer said she learned, "that there's like different types of abusive relationships and just abuse in general."
Thomas said, "I learned that there was a lot more types of abuse than I knew about."
Eve incorporated will be splitting the donation up with the Family Crisis and Prevention Center in Parkersburg.
Students said they were excited to make the blankets for those in need and hope it can help them feel comfort.
"I hope they feel really, like warm, and happy that they can just have it whenever the need something," said Singer
Danae Tibbs said she hopes it makes them, "...really happy and it makes them not sad anymore."
"Warm and safe," added Thomas.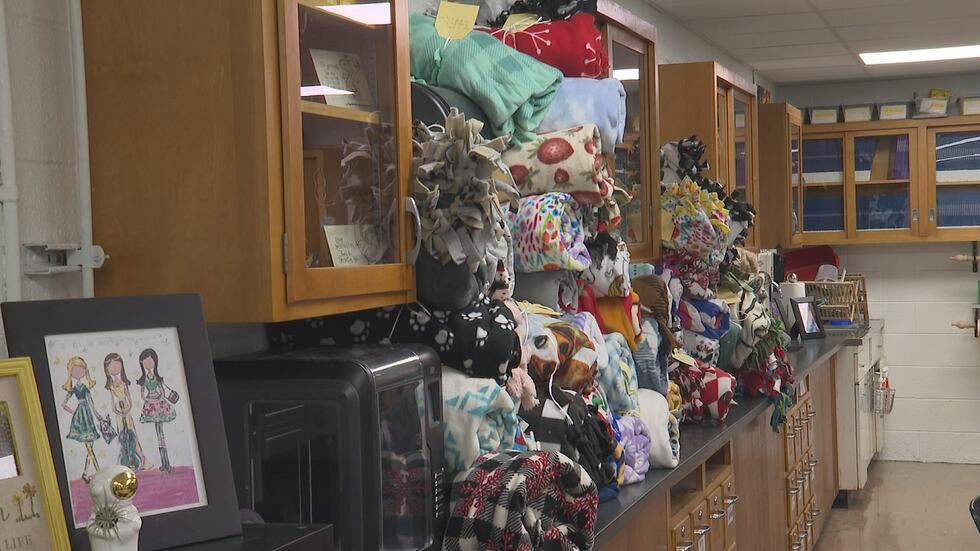 Copyright 2023 WTAP. All rights reserved.