Help Buddy find his new "furever" home
Buddy has found a temporary home with Crazy Bones Pet Spa after his owner passed away while out of town.
Published: Jan. 11, 2023 at 4:10 PM EST
PARKERSBURG, W.Va. (WTAP) -
One local dog is looking for his new furever home.
Crazy Bone Pet Spa has been taking care of seven-year-old Buddy since his owner passed away in October.
Now, they're trying to sniff out a new loving home.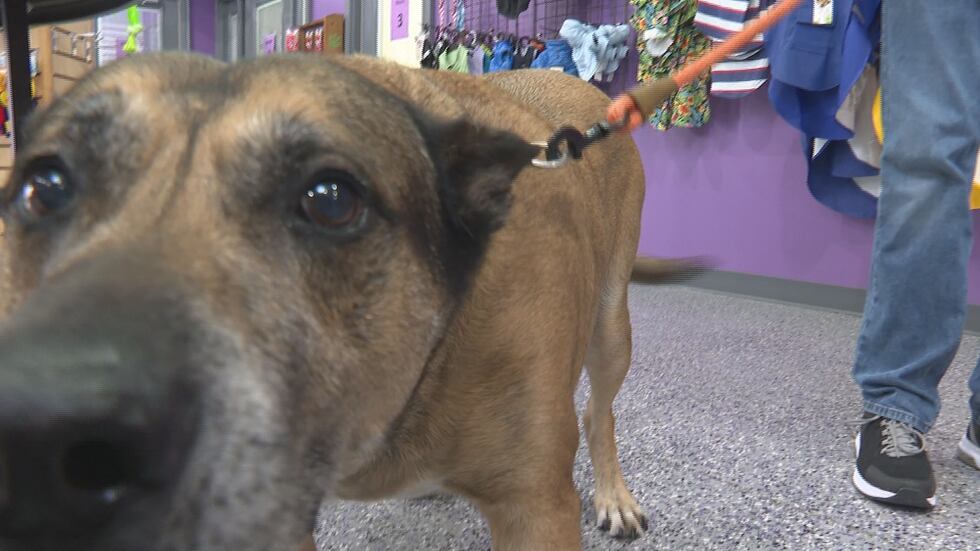 "Buddy is just an awesome dog, he's got a lot of love to give, and he just really deserves to have a loving family on his own," says Brett Lyons, the owner of Crazy Bones Pet Spa.
Buddy started visiting Crazy Bone Pet Spa four years ago when his owner Mike Cottrell started having health issues.
Mike boarded Buddy this past October, but never made it back for him.
"....while Buddy was here, Mike passed away unfortunately. So Buddy has been out special guest ever since,"
Lyons says that Buddy has made a big impact since staying with them.
"He's made lots of friends... We've all enjoyed having him here. Like I said, he's a very nice dog, but he really deserves to have his own forever home. And as much as we'll miss him here, we'd rather see him at a home with a family."
Buddy is a 120 pound Belgian Malinois.
Lyons says he's great with other dogs, but is diabetic and has some arthritis.
"... so he's got some medication that he requires and some regular check ups with his vet."
Lyons said Mike has some family, but they were not able to take Buddy in. He says they've been helping with Buddy's medical costs and doing everything they've been able to do, and would also like to see him in a forever home.
When asked why the spa has taken care of Buddy and given him this temporary home, Lyons said that Buddy and his late dad were special.
"It meant a lot to us to take care of him for Mike. And I know Mike would want him to be in a forever home with a family of his own."
If you or anyone you know is interested in helping Buddy find his forever home feel free to stop by the Crazy Bone Pet Spa at 153 19th St, Parkersburg, WV 26101 or call them at (304) 916-1838."
You can read more about Buddy here.
Copyright 2023 WTAP. All rights reserved.