Obituary: Kerns, Paul Eugene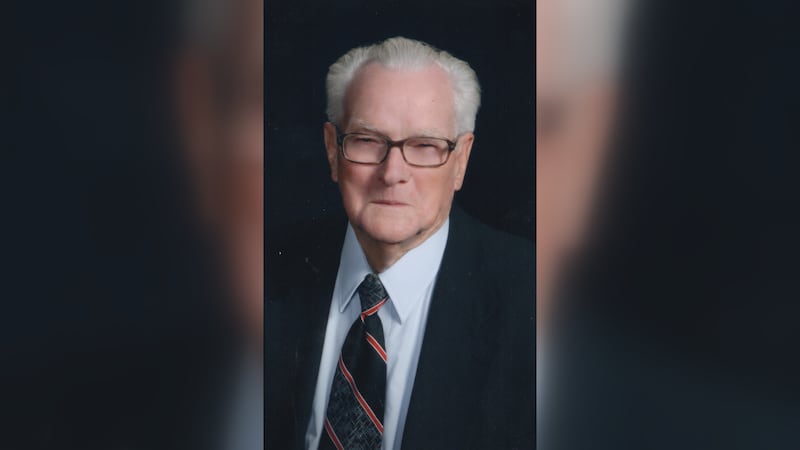 Published: Jan. 22, 2023 at 9:41 PM EST
Paul Eugene Kerns, 92, of Washington, WV, passed away Friday, January 20, 2023, in Belpre, OH. He was born on April 18, 1930, in Sandyville, WV. A son of the late Wade Hampton Kerns and Faust Josphine Casto Kerns.
Paul was a 1947 graduate of Ripley High School and served in the Army during the Korean War. Paul worked at Kaiser Aluminum for over 35 years as a machine operator. He was a retired member of the United Steel Workers of America Local Union #5668. He enjoyed gardening and spending time with his family. He was also a member of the Lubeck Community Baptist Church and the American Legion Post #15.
Paul is survived by a daughter, Amanda Miller; stepdaughter, Pamela Brooks; a son, Randy Kerns; a step son, James Riggs (Deanna); a sister, Lora Waskey; five brothers, Dale F. Kerns (Marilyn), Creel E. Kerns (Betty), David Keith Kerns (Margaret), Richard A. Kerns (Donna), and Roy L. Kerns (Jan); several grandchildren, great-grandchildren, nieces and nephews including special nieces and nephew, Terry Middleton and Tammy and Kevin Nutter.
In addition to his parents, Paul was preceded in death by his loving wife, Bonnie M. Kerns; a daughter, Paula Jean Self; a grandson, Jay Parker; three sisters, Linda L. Clinton, Louise Longanacre, and Erma Jane Myers; two sons, Richard Allen and David Paul Kerns.
Funeral services will be held at 11:00 AM Wednesday, January 25, 2023, at Lambert-Tatman Funeral Home, South Parkersburg, with Pastor Mark Houser officiating. Burial will follow at Evergreen South Cemetery with full military honors conducted by American Legion Post #15 of Parkersburg. A visitation will take place 5:00 PM – 8:00 PM Tuesday, January 24, 2023, at the funeral home.
Lambert-Tatman Funeral Home and Crematory is honored to serve the Kerns family.
Copyright 2023 WTAP. All rights reserved.