This Is Home: Oakland Estate, taking a step into history
Around 191 years of history on 7th street
Published: Feb. 3, 2023 at 6:09 PM EST
PARKERSBURG, W.Va. (WTAP) - Over the past 191 years Parkersburg has grown and developed around Oakland Estate.
Earlier this week, WVU at Parkersburg Foundation opened up the home to the public.
Now, people can take classes and tour the family home.
For this week's This Is Home WTAP goes inside the home and steps back in time to learn more about this piece of local history.
"People should know their history and this is part of our history as residents of Parkersburg, WV," Olivia Reeder, WVU-P Foundation Director.
Oakland Estate was built by James McNeil Stephenson back in 1832 and took 6 years to complete.
Reeder explained that before James McNeil Stephenson found himself in politics, he was a local tanner. She said he sold his tannery to Henry Logan, another prominent man in the Mid-Ohio Valley.
Reeder says at the height of the home there were three sisters that lived there, and it wasn't uncommon for 15-20 people to come for Sunday dinner, drinks, and games.
"It was always the place for people to gather and have events and be together in fellowship and it was always used for good and that's something we hope to continue and for us having such a monumental historical piece in the middle of Parkersburg is a really big deal and we're really lucky to steward that type of home," Reeder said.
The estate was gifted to the WVU at Parkersburg Foundation in 2015.
Reeder explained that the original Oakland Estate spanned all the way to the YMCA… but the land was donated to create the City Park and Mt. Olivet Cemetery.
"It's just the idea of bringing the foundation out into the community and like I said we're right in the middle of Parkersburg. So, we're just trying to go where the people are."
With the house being a part of Parkersburg for 191 years and seeing so many people enter its doors, there's a lot of history in the home and on the grounds.
Reeder said that many items were found on the grounds.
"So we did recently have Mid-Ohio Valley Relic Recovery here and they were able to find a lot of really cool stuff that was just buried outside on the grounds. So there's some horseshoes, bells, I actually think this piece is very cool."
All the antiques came with the home or where donated back after the Foundation acquired it. Reeder pointed out several items of interest.
Including original wallpaper.
"... It was hand painted and it tells the story of… basically of James McNeal Stephenson's life and how he went from being a tanner to a wealthy estate owner."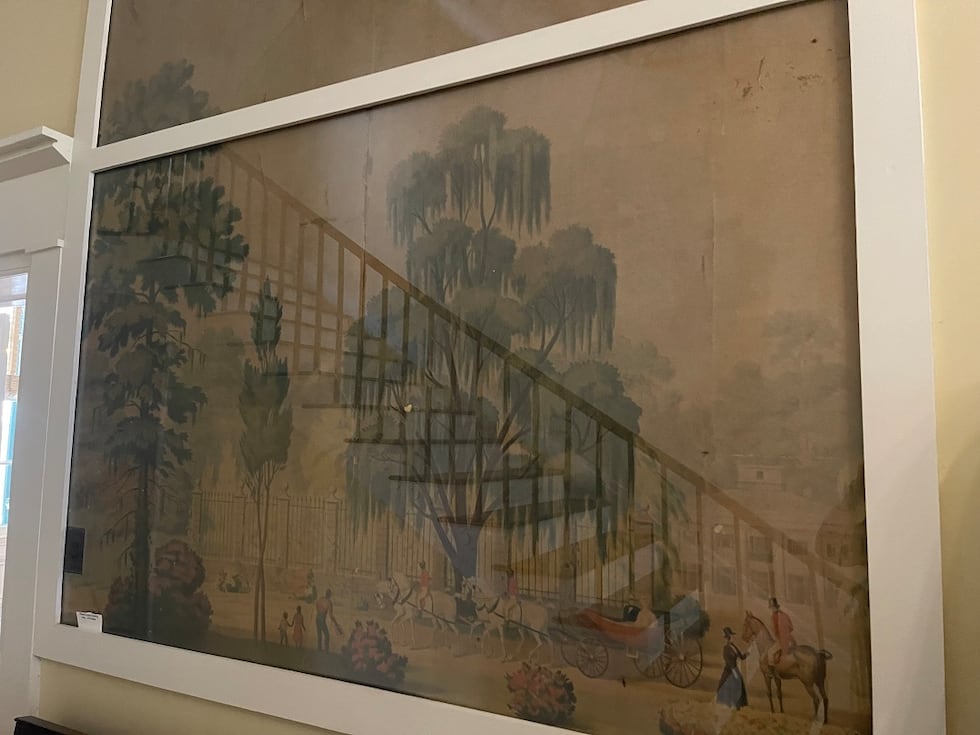 A family Chest
"...This has been in the family for years and years and years. But the really cool thing is that it was papered with really old newspapers. If you get down in there with the right light, you can tell that they're extremely old.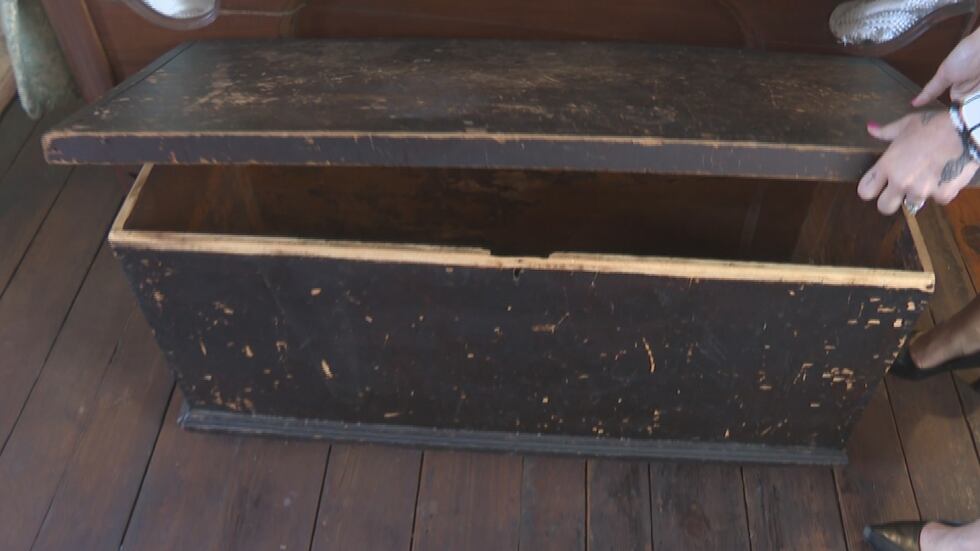 And bed frames.
"...we're certain one of three in existence. There could be more, but we know of three. And this was actually created from the oaks on the property." The other two are with family.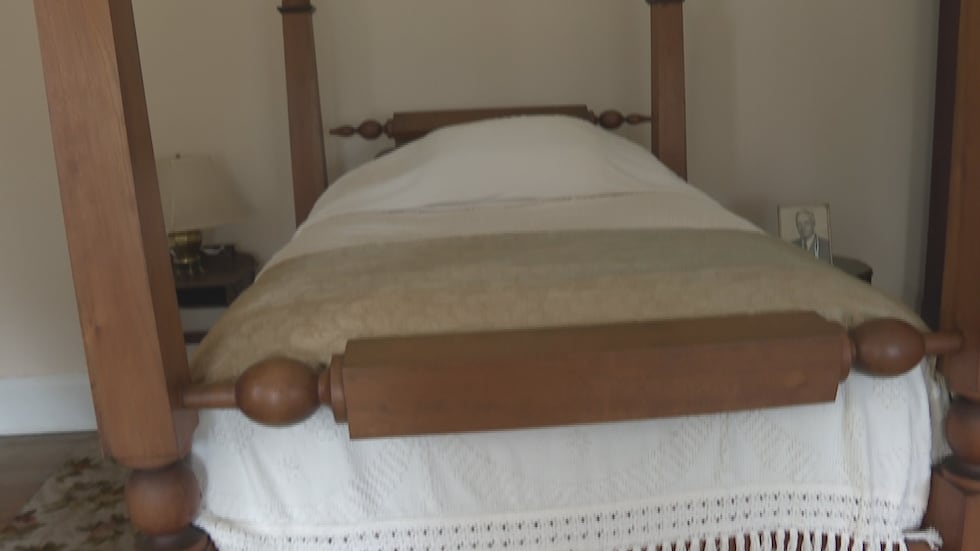 Reeder says it's important to preserve these historical places for future generations.
"There are a lot of places in Parkersburg that are very historical and there's a lot of places in Parkersburg that we've lost already that are very historical so we really need to be good stewards and respectful of what we have left because this really is a gift to our community and we need to respect that and honor that and make it a place where people can feel welcomed and inclusive and that is what we're trying to do at the WVU at Parkersburg Foundation."
For a full list of events you can visit WVU at Parkersburg Foundation website:
Copyright 2023 WTAP. All rights reserved.