Former Meigs County Sheriff indicted on multiple charges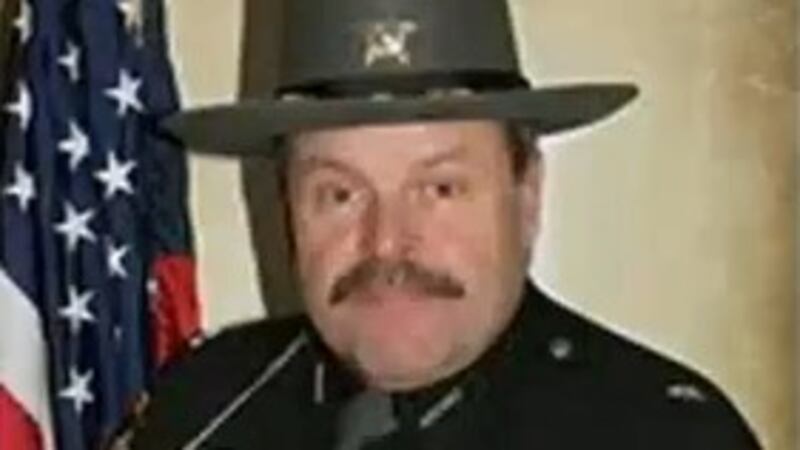 Published: Feb. 8, 2023 at 3:18 PM EST
PARKERSBURG, W.Va. (WTAP) - A former sheriff of Meigs County has been indicted on multiple charges.
According to court documents, the Meigs County Grand Jury indicted Keith O. Wood on charges related to his time in office. Wood resigned as Meigs County Sheriff on November 11, 2022. At the time, he cited his health and his family as his reasons for stepping down as sheriff.
Wood was indicted on one count each of Theft in Office, a felony of the fourth degree; Telecommunications Fraud, a felony of the fourth degree; Misuse of Credit Cards, a misdemeanor of the first degree; and Soliciting or Accepting Improper Compensation, a misdemeanor of the first degree.
The charges relate to the time period between January 1, 2021 to November 11, 2022. On the theft in office charge, Wood is alleged have deprived the county of $4,562 and "knowingly obtained or exerted control over said property or services without the consent of Meigs County."
Wood ran as an independent. That is why the Meigs County Commissioners chose his replacement. Of the candidates, they chose Scott Fitch to serve out the rest of Wood's term as sheriff.
Meigs County Board of Commissioner President Jimmy Will responded to the indictment with this statement, "I'm not surprised, it's just a really disappointing time for our county. We have a new Sheriff now and the safety and security is the top priority for our residents and I stand behind our new sheriff and deputies. While no one individual is above the law, all suspects are innocent until proven guilty. We will endeavor to persevere in the commissioners office."
Sheriff Fitch issued the following statement, "The Meigs County Sheriff's Office would like to ensure the citizens of Meigs County that the indictment of the former Sheriff will not affect the mission, goals, or daily operations of the Sheriff's Office. We are committed to serving the citizens with the highest level of service and will continue to make Meigs County safer and a great place to live."
Fitch added in the statement that the Sheriff's Office will be "fully transparent and cooperate with the Ohio Auditors Office and assist them in any way with their investigation.
According to a statement from the Auditor of State Keith Faber's Office, the Special Investigations Unit (SIU) began its investigation of Wood in August 2022, after receiving a complaint from Meigs County Prosecutor James Stanley about the potential misuse of money from the Law Enforcement Trust Fund. The statement added that, "SIU confirmed that Wood used ATMs to withdraw cash from the fund at different locations in Ohio and West Virginia."
Wood will be arraigned on the charges, but no time has been set yet according to court records.
Previously Wood served in the Ohio Department of Natural Resources before being elected Meigs County Sheriff in 2012.
Copyright 2023 WTAP. All rights reserved.