Town hall held to discuss previously planned forensic group home in Parkersburg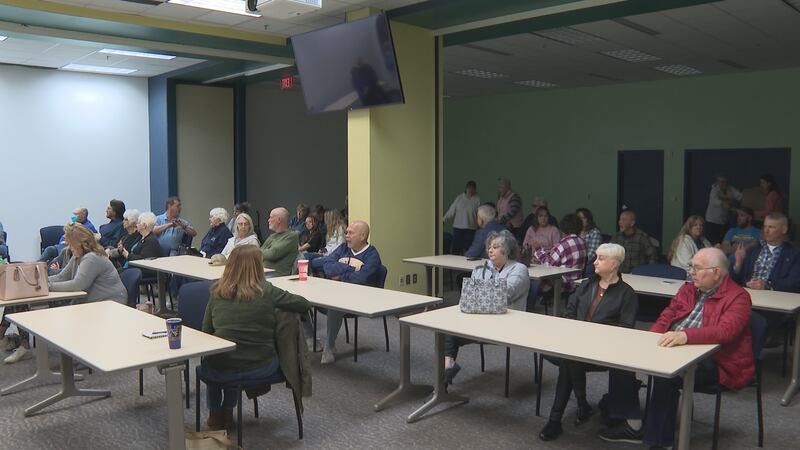 Published: Mar. 16, 2023 at 11:17 PM EDT
PARKERSBURG, W.Va. (WTAP) - On the evening of March 16, area residents and local representatives came together in a town hall to discuss the forensic group home that had been planned in Parkersburg.
Though swift legislative action to prohibit forensic group homes within one mile of residential areas will, legislatures say, prevent one from being run in Parkersburg, many questions linger about what the property will be used for and why the public wasn't informed or consulted about planning one in the first place.
Wood County Delegates Scot Heckert, Vernon Criss, and Bob Fehrenbacher attended the town hall to address some of those concerns.
Delegate Heckert responded to a question about what will become of the property where the forensic group home had been planned.
"We understand how upset you are, how each one of you are. And I can't tell you what's being proposed right now, but I do know that there are two different, maybe three different, applications for that place. But one of them is -- none of them is a forensic home."
The delegates said that the bill to stop the group home is just one measure being taken that will help address broader issues of homelessness and crime in Parkersburg. They said other measures, like SB 3337, which limits treatment beds in all West Virginia counties, are intended to provide additional support.
When asked what else the legislators are working on to address these issues, Delegate Heckert said, "We're not done yet."
Copyright 2023 WTAP. All rights reserved.