The Toss Around: Cali Masters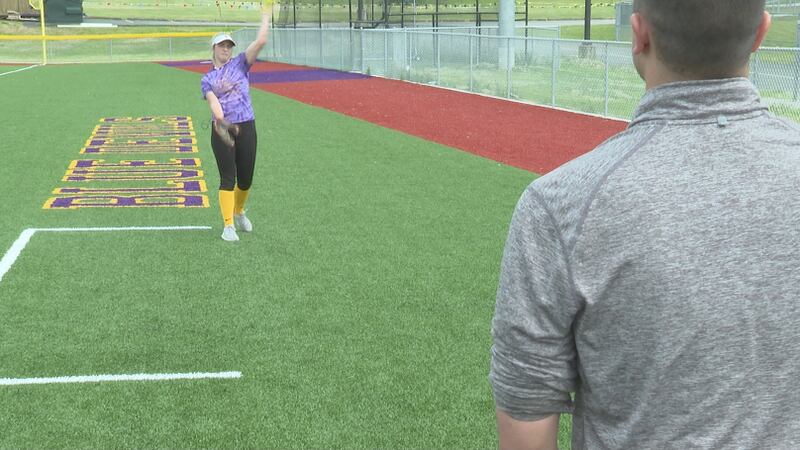 Published: May. 14, 2023 at 5:29 PM EDT
ST. MARYS, W.Va. (WTAP) -
The Toss Around returns this year with Cali Masters from St. Marys High School.
Cali is a sophomore utility player for the Lady Blue Devils softball team.
As a freshman for St. Marys last year, Cali helped her team to a State Softball Tournament appearance and was named first team all-state utility player.
This year, Cali and the rest of the Lady Blue Devils have been one of the top teams in W. Va. and they are now on the brink of another state tournament appearance.
Copyright 2023 WTAP. All rights reserved.