Obituary: Poole, Dr. Dwight Kim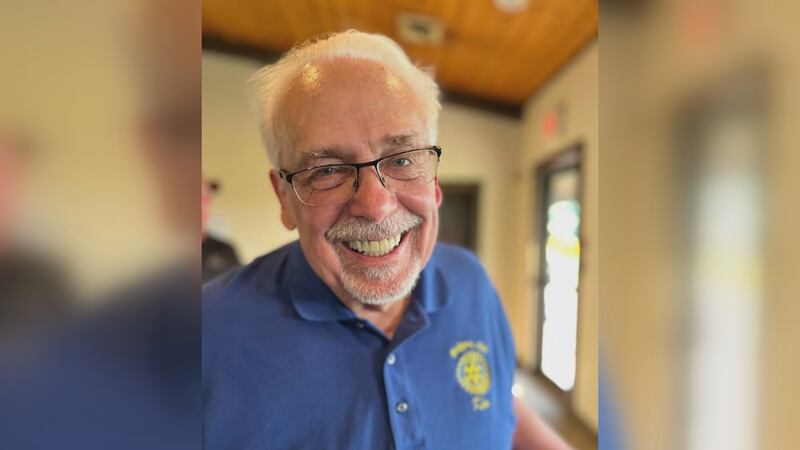 Published: May. 23, 2023 at 5:10 PM EDT
Dr. Dwight Kim Poole, 81, of Belpre, died May 22, 2023, at his home in Belpre.
Kim was born February 10, 1942, in Roanoke, VA a son of the late Hiriam Dwight and Fae Elizabeth Peters Poole.
Kim was raised in St Marys WV, and graduated from Saint Mary's high school in 1960. Kim was a U.S. Army veteran and member of the Belpre Area Veterans. He was a 1968 graduate of WVU School of Dentistry and member of the Sigma Nu fraternity as well as the Delta Sigma Delta Dental fraternity. He moved to Belpre in 1970 and joined the practice of Dr William H Miller where he served the community with Belpre Dental Solutions for 50 years before retiring. Kim had donated his time and skills both locally and through several mission trips to other countries providing dental services to those in need. He was a charter member and past president of the Belpre Rotary Club as well as the past president of the Belpre Chamber of Commerce. He helped with many programs in the community including helping to initiate the chemistry lab and greenhouse at Belpre High School. Kim was a member of the Good Shepherd Episcopal Church, member of the Belpre Area Community Foundation, member of the Blennerhassett and Muskingum Dental Societies, a trustee for Marietta Memorial Hospital, and former member of the Jaycees. Kim was an avid WVU fan and he loved playing golf.
Dwight is survived by his loving wife of 57 years, Jacqueline K. Poole; children Trevor Ward Poole (Trish) of Whitehouse, OH, Tracy Elizabeth Swerlein (Andy) of Perrysburg, OH, and Dwight "Dude" Poole (Katrina) of Hilliard, OH; grandchildren Freddie, Christen and Christopher Poole, Morgan, Drew and Aaron Swerlein, Jacob and Brylan Poole; sister Tanya Trunnell (John) of Hanover, PA.
Funeral services will be 11am Saturday May 27, 2023, at the Leavitt Funeral Home Belpre, with Dr. Tim Lindsey officiating. Military honors provided by Belpre Area Veterans. Visitation will be 6-8 pm Friday. Memorial contributions can be made to the Marietta Memorial Foundation or the Belpre Area Community Development Foundation. Online condolences may be sent to the family at www.LeavittFuneralHome.com
Copyright 2023 WTAP. All rights reserved.