Obituary: Cheuvront, Lovie Lois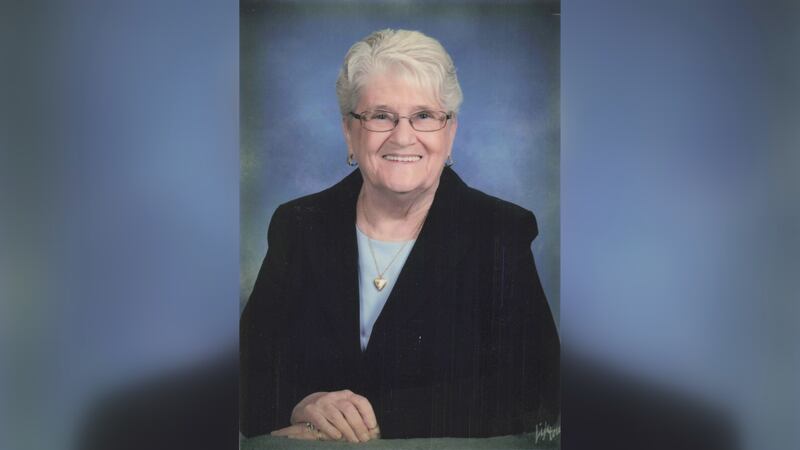 Published: May. 26, 2023 at 2:14 PM EDT
Lovie Lois (Kidder) Cheuvront , 85, of Belpre passed away May 25, 2023, at home with her family.
Lois was born August 3, 1937, in Elizabeth, WV, and was the daughter of the late Earl and Ida Esther (Bonnette) Kidder.
Lois was married to the late James Arthur Cheuvront on November 28, 1954, and she has lived in Belpre since 1967. Lois was a member of Porterfield Baptist Church. She was involved in various church activities, Cystic Fibrosis fund raising activities and was a volunteer at BAM (Belpre Area Ministries).
Lois loved watching the Pittsburgh Pirates in Pittsburgh and in Bradenton, FL. She enjoyed instilling a love for the Pirates by her children and Grandchildren. Lois enjoyed sewing, quilting, gardening and other crafts. What gave her the most joy was spending time with her family, and her family enjoyed spending time with their "Nanny"!Lois is survived by her children, Brenda (Cheuvront) Wilson (Kenny), Larry Cheuvront (Judy), Barry Cheuvront, and Garry Cheuvront (Pam); grandchildren, Jaime Moss (Jacob), Brian Wilson (Shannon), Sarah Wilson (Matt), Jimmy Cheuvront, Katie Cheuvront (Randy), Curtis Cheuvront (Deeanna) and Kelsey Criss (Nathan); great grandchildren, Bryce Kupfner, Megan Kupfner, Emily Kupfner, Hannah Feaster (Martin), Olivia Simmons(Garrett), Emma Hornbeck, Devin Ruppenthal, Lucas Ruppenthal and Everleigh Love; great great grandchildren, Mya and Harper; 2 sisters, Reba Belt and Patty Beams (Jim).In addition to her parents and husband, she was preceded in death by a brother Larry Kidder (Buck).
Funeral services will be Thursday, June 1, 2023, 1:00 pm at the Leavitt Funeral Home Belpre, with Pastor. Mike Fitzpatrick officiating. Burial will follow at Rockland Cemetery Belpre. Visitation will be Wednesday, May 31, 2023, 4:00 pm - 8:00 pm. In lieu of flowers, donations may be made to BACF (Battle Against Cystic Fibrosis), PO Box 1184, Parkersburg, WV 26101. Online condolences may be sent to the family by visiting www.leavittfuneralhome.com
Copyright 2023 WTAP. All rights reserved.