WTAP to air BACF football game on MeTV
Game to be play Friday June 2 @ 7:10 p.m.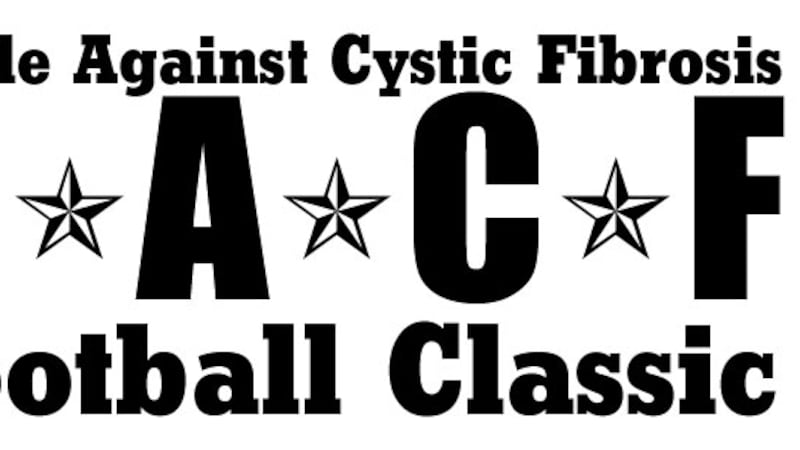 Published: Jun. 1, 2023 at 3:09 PM EDT
ST. MARYS, W.Va. (WTAP) - It's been an early summer tradition since the mid-1990 ′s. 2023 marks the 28th year of the "Battle Against Cystic Fibrosis" football game.
Players from area West Virginia high schools will take on players from area Ohio schools. The game gives the players one last time to play high school football.
But, this game is for more than just bragging rights. The goal of the annual gridiron classic is to help raise money for research for cystic fibrosis.
Cystic fibrosis is a lung disease that affects over 40-thousand Americans and currently has no cure.
The game is set to kick off at 7:10 p.m. Friday, June 2, at St. Marys High School.
Tickets are just $5 and will be available at the door. All money raised goes to fund research to find a cure for cystic fibrosis.
If you can't make it to the game, WTAP will be airing the game on our MeTV channel.
Coverage starts at 6:30 tomorrow evening with our pregame show hosted by Phyllis Smith and Alexa Griffey.
Jim Wharton and Mike Hayden will call all the action of the game.
WTAP will also bring the WTAP News at Six newscast Live from the site of the game Friday evening.
Copyright 2023 WTAP. All rights reserved.