Obituary: Antill, Jeffrey Brent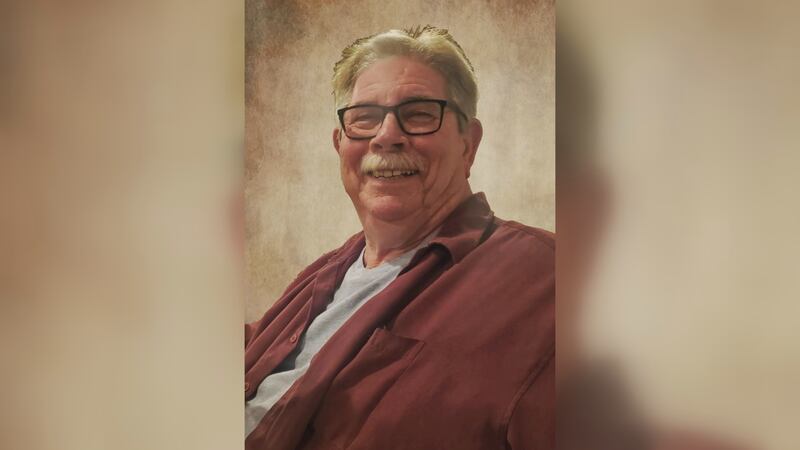 Published: Jun. 2, 2023 at 3:32 PM EDT
Jeffrey Brent Antill, age 72 of Middleburg succumbed to serious injuries on Wednesday, May 31st, 2023. He passed away at Riverside Methodist Hospital in Columbus surrounded by family.
Jeff was born on February 6th, 1951 to the late John R. Antill and Evelyn Brotton Antill. In addition to his parents, he is preceded in death by his nephew Jackie Raymond Antill, Jr.
Jeff served in the Army during the Vietnam War between 1971 and 1973. He spent his early career building silos for the Advanced Silo Corporation out of Orville, Ohio. He was a Jefferson Township Trustee for twenty plus years and was a member of many boards throughout the community. He was a proud Republican Central Committee member and retired as a line-supervisor for the City of Caldwell, Wastewater Treatment Plant.
Those who knew Jeff would describe him as exceptionally intelligent, courageous, boisterous, opinionated and as an unconditionally loving father, grandfather, brother, uncle and friend. He was a charismatic storyteller, an avid history buff, and a righteous supporter of fairness, equality, and justice within his community. He was an engaged and empathetic listener, an advocate for the underdog, and his larger than life personality, contagious belly laugh, insight, and advice, both solicited and unsolicited, will be deeply missed by his family, friends, and the community he loved, fought for, and called home.
Jeff will be remembered for his passion, patience, his ability to make those around him feel at ease in being themselves, and unwavering loyalty and solidarity for his family and friends.
Jeff was known throughout the community as a "goodtime Charlie," but the thing he enjoyed most of all was spending time with his faithful companions JoJo, Lottie, Oreo, his beloved children Bernie and Isaac (Dee) Antill, and Kellie (Brian) Vegh, as well as his grandkids Johnathan and Romy Moore, Sebastian Antill, and Gunnar Vegh, his brother Jack (Nancy), and his nieces Jessica Sowers and Drew Antill (Mikey Leasure). Jeff's children and grandchildren were the apples of his eye.
Jeff will be sadly missed by his children, grandchildren, his best friend and big brother Jack, and the entire Noble County Community. His friends and family are heartbroken by his tragic passing.
The family will receive friends for a memorial visitation Sunday, June 4, 2023 from 11:00 AM to 1:00 PM at the Chandler Funeral Home & Cremation Service, 609 West Street, Caldwell, OH 43724. A memorial service will conclude visitation Sunday, June 4, 2023 at 1:00 PM in the Chandler Funeral Home Chapel with Brad Peoples officiating. Military honors will follow the service conducted by the Noble County Veteran Service Organizations. Please join us in remembering Jeff by visiting his memorial at www.ChandlerFuneralHome.net
Copyright 2023 WTAP. All rights reserved.