From in the system to helping people in it
An official with House to Home who was homeless before is helping those in her similar circumstance.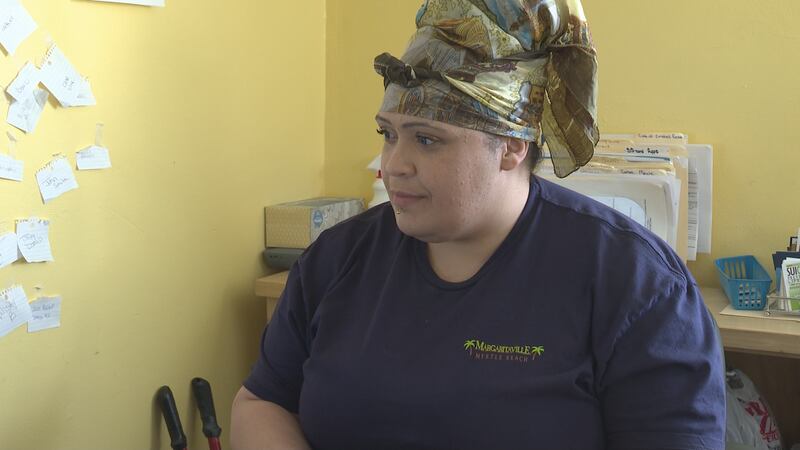 Published: Aug. 4, 2023 at 6:04 PM EDT
PARKERSBURG, W.Va. (WTAP) - Natalia Marshall is the House to Home assistant director. An organization providing help to homeless people here in the Mid-Ohio Valley.
Before helping the homeless, she was in the same position years ago and battling addiction.
Marshall said she was able to pick herself up and get back on her feet starting at Recovery Point in Charleston. Marshall then came to Parkersburg and got help from St. Joseph's Recovery Center.
"With the mental help that I had gotten from St. Joe's, I was ready to tackle those issues that came across. To where if I had a bad day at work or anywhere or if I get depressed, I don't have to use today," Marshall said. "And that's a great blessing that I've learned."
Marshall would take on this position at house to home while she was in her final stint of recovery.
"I started working here when I was at Hope Manor," Marshall said. "And I came in, really didn't know what I was coming here to do. Once I found out what it was, I was like, 'Yeah, I'm going to be here for a while.' So, I really love my job."
Marshall said the role she is in is all about giving back and giving hope.
"We've had people cry over the act of being kind to them. You know, treating them as a human being even though maybe they might not feel like a human being because they're outside or whatever they're going through. Addiction or anything," Marshall said. "We're here to help them see that there's hope alive."
Marshall said she is four years sober.
Copyright 2023 WTAP. All rights reserved.