Jaden Sayre continues making strides in his recovery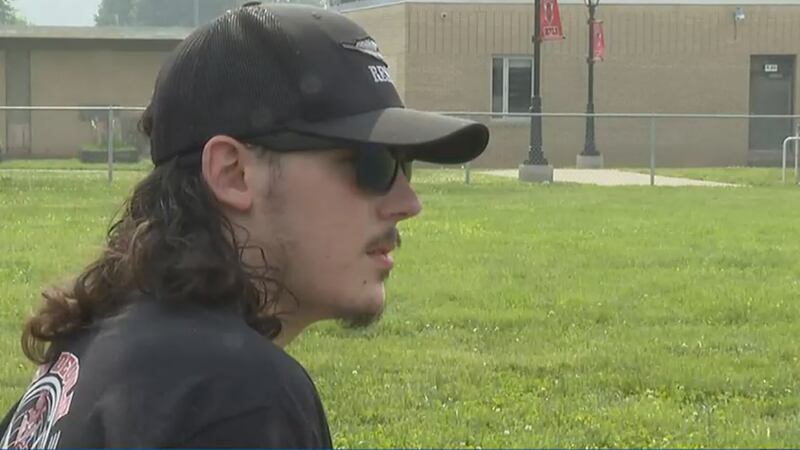 Published: Aug. 11, 2023 at 6:46 PM EDT
PARKERSBURG, W.Va. (WTAP) - Jaden Sayre was hit by a car while he was on his dirt bike in early June. He said the last thing he remembers from the incident was leaving his driveway and then waking up with five doctors and his mother surrounding him.
Two months since the wreck, Sayre is continuing his recovery. He said most of his injuries are either on pace to being healed or are ahead of schedule.
"For most of my body, yes that's the case," Sayre said. "Other than my tibia in my left leg. It's healing a little slow. Everything else is on pace, if not, above pace."
Sayre said he is on schedule to stand up on August 30th. He added he is hoping to be able to walk onto the Ravenswood field at some point this season.
"Just rough guess, week five; week six. But there's quite a few people that think it's going to be week three; week four," Sayre said. "I'd like to think it would be week three; week four. But you never know. And I'd be happy with three, four, five or six."
Jaden said he is still receiving a lot of support from the community. Including a little league game dedicated for him this Saturday in Ripley.
"The support has been awesome. I couldn't ask for better support," Sayre said. "They're doing a little league game Saturday dedicated to me. They have my name and number on their helmets. A, B, and C-team football. And I mean, that's a crazy amount of support right there in itself. And that's not including any of the people that have reached out and messaged me."
Sayre said he is able to pick things up with his hands. He said it's helpful with his chocolate milk in the morning.
Copyright 2023 WTAP. All rights reserved.