Obituary: Dye, Georgia Pearl Reynolds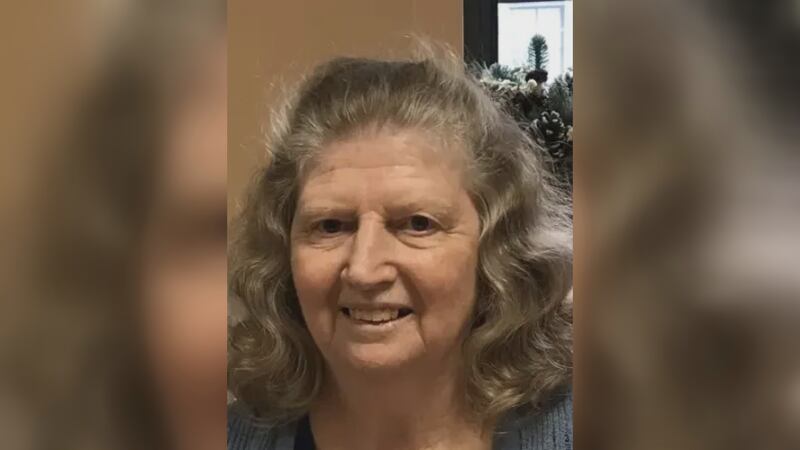 Published: Sep. 21, 2023 at 5:16 PM EDT
Georgia Pearl Reynolds Dye, 78, of Rinard Mills, Ohio, passed away on Monday, September 18, 2023, at Harmar Place in Marietta, Ohio. She was born on January 27, 1945, to the late George Derickson and Rhoda Pearl Everson Reynolds.
To all who knew her, Georgia was a hardworking and devout wife, proud mother of two children, and devoted sister who cared deeply for her family, friends and neighbors. She was a faithful member of Merrill Ridge Church of Christ. She was a 1962 graduate of Warren High School.
Georgia loved working outdoors, gardening, sewing, cooking and canning and was a fierce competitor who enjoyed softball, playing games and watching sports. If there are green pastures to tend, garments to sew, or home-cooked meals to prepare in Heaven, the Lord added one of the best to His heavenly estate.
Georgia was preceded in death by her husband Victor "Vic" Dean Dye Sr. whom she married on November 18, 1972. She is survived by her daughter, Lori Dye Sloter (Eddie), and two grandsons, Cameron and Kyle Sloter, of Ashland, Ohio, and a son, Victor "VJ" Dye Jr., of Rinard Mills, and granddaughter, Kasidi Dye and her mother Amy; siblings, Diana Hinton (Jack), Inez Ullman, Wilma Stacy, Marylin Richards (Dewayne), Linda Wisenburg (Mike) and Robert Reynolds (Leslie) and many nieces and nephews. In addition to her parents and husband, she was preceded in death by five brothers, Dennis, Larry, Dencil, Kenny and Dallas.
Georgia will be dearly missed by her beloved family and friends. Funeral services will be at 1:00p.m. on Saturday, September 23, 2023, at Hadley Funeral Home Reno Chapel, 1021 Pike St. in Marietta, Ohio, with burial to follow at the Merrill Ridge Church of Christ Cemetery. Visitation will be on Saturday for two hours prior to the funeral service at the funeral home.
The family would like to thank the dedicated nurses and staff of Harmar Place for their loving and compassionate care. Donations may be made in Georgia's memory to the Alzheimer's Association (Alz.org). Online condolences may be made at www.hadleyfh.com
Copyright 2023 WTAP. All rights reserved.