Naloxone kits installed at MOV rest areas
Lifesaving Naloxone kits are being installed at rest areas across the state of Ohio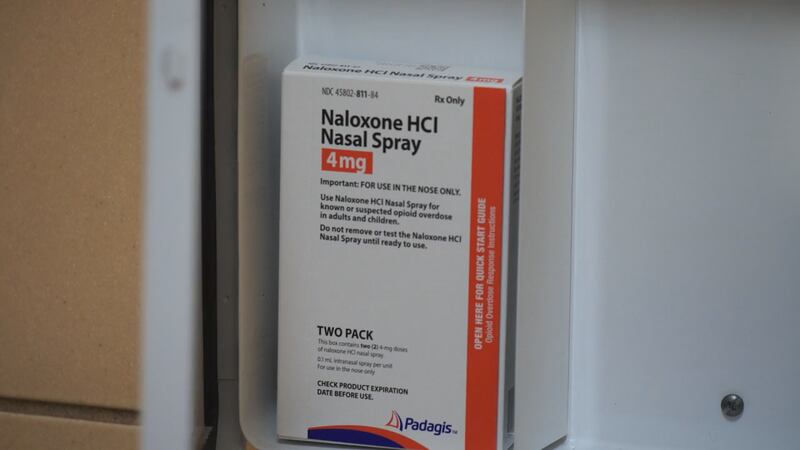 Published: Sep. 22, 2023 at 3:46 PM EDT
MARIETTA, Ohio (WTAP) – Some rest areas in the Mid-Ohio Valley will soon have overdose reversal kits installed.
Lifesaving Naloxone kits are being installed at rest areas across the state of Ohio. Naloxone is the generic name of the commonly known overdose reversal drug Narcan.
The Naloxone kits will be installed throughout the month of September.
The kits will be installed in rest areas in the following parts of the MOV:
· US 50 East and West in Athens County
· I-77 North in Washington County
· US 33 East in Meigs County
· US 35 East and West in Gallia County
· I-77 North and South in Guernsey County
· I-70 East in Guernsey County
A partnership among the RecoveryOhio initiative, the Ohio Department of Transportation, and the Ohio Department of Health's Project DAWN (Deaths Avoided With Naloxone) is responsible for the installations.
"Increasing access to Naloxone is critical to combatting the opioid crisis and decreasing the number of overdose deaths in Ohio," said Ohio Governor Mike DeWine. "By placing Naloxboxes in rest areas across the state we are providing more opportunities to reverse the deadly effects of illicit opioids and providing opportunities for Ohioans to choose recovery."
Ohioans can order Naloxone to be delivered to their home at Naloxone.Ohio.gov
Copyright 2023 WTAP. All rights reserved.