Obituary: Ballard, Donald Lee, Sr.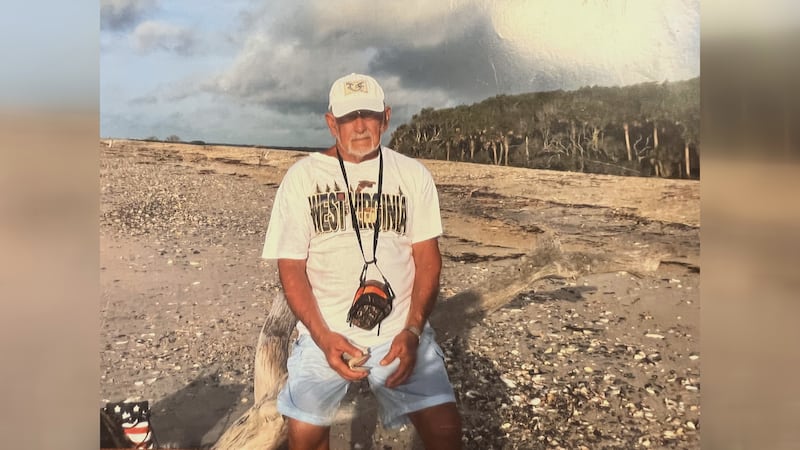 Published: Sep. 22, 2023 at 4:04 PM EDT
Donald Lee Ballard, Sr. of Riggs Crest Rd. 1059 Reedsville, OH. April 16, 1933 to Sept. 18, 2023. He carried a good hand all of his life. Born in Ward, WV at his family's home to Harold Wilson Ballard and Edith May (Myers) Ballard.
Don worked as a coal miner for Valley Camp Coal in Kanawha Co. WV., earning his electrician certificate certified by the state of WV and by the government for 40+ years.
Don was an avid hunter and fisherman! Hunting and fishing the beautiful mountains and Brook Trout Streams of WV, which he dearly loved. Don also hunted in several Western States, Alaska, some providences in Canada, Newfoundland, and New Zealand. In New Zealand the hunting co. named a valley "Ballard Valley." Don also had a great love for rock; breaking rock in the mountains and making sidewalks and patios; Gathering rocks from rivers and creeks. Don also loved raising gardens and majestic flower beds. Don always had a "trophy man cave," showing off his accomplishments in hunting and fishing.
Don was preceded in death by his first wife Rose "Liz", and a daughter and son-in-law Donna Lou and Cecil Tominack, Wheeling, WV and a son, Denny Ballard of Fla.
Don is survived by his wife Patricia "Jean" Mees-Ballard of 21 years, at Riggs Crest Rd 1059, Don and Jean enjoyed travel, antiquing, and each other's company. Often described by friends as inseparable! Don will be missed by Jean, the love of her life. God has a special angel now.
Donald is also survived by 4 children, Donny Ballard(Becky), London, WV, Debbie Cybert, Chesapeake Bay, VA., Dena Tominack(John) Wheeling WV., Deanna Beck, Huntington, WV. Several grandchildren and great grandchildren.
At Donald's request, there will be no funeral services.
I'm Free
Don't grieve for me for now I'm free.
I'm following the path God laid for me.
I took His hand when I heard Him call.
I turned my back and left it all.
I could not stay another day.
To laugh, to love, to work or play.
Tasks left undone must stay that way.
I've found that peace at close of day.
If my parting has left a void,
Then fill it with remembered joy.
A friendship shared, a laugh a kiss,
Ah, yes, these things too, I will miss.
Be not burdened with time of sorrow,
I wish you the sunrise of tomorrow.
My life's been full, I savored much.
Good friends, good times, a loved one's touch.
Perhaps my time seemed all too brief,
Don't lengthen it now with undue grief.
Lift up your heart and share with me,
God wanted me now, He set me free!
Eskimo Legend
Perhaps they are not stars in the sky
But rather openings where out Loved ones
Shine down to let us know they are happy.
Copyright 2023 WTAP. All rights reserved.