Obituary: Jones, Nancy Lou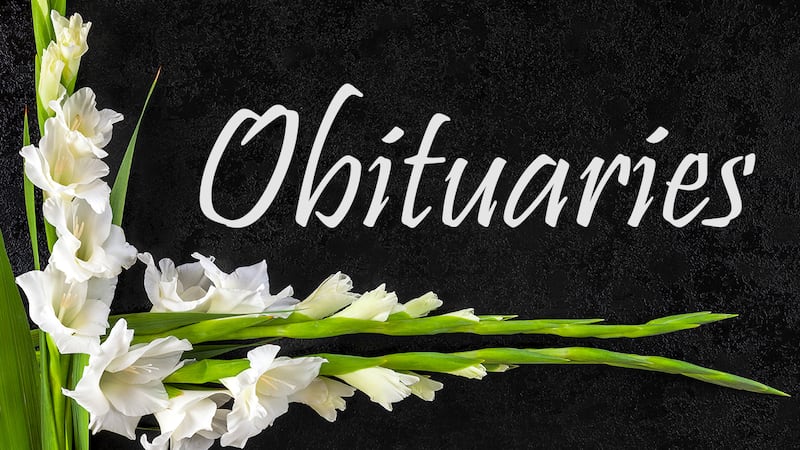 Published: Sep. 22, 2023 at 4:46 PM EDT
Nancy Lou Jones, 84, of Parkersburg, passed away September 17, 2023 at Worthington Health Care Center.
She was born in Parkersburg, West Virginia February 11, 1939, a daughter of the late Frederick Jones and Audrey E. (Harlow) Jones.
Nancy graduated from Parkersburg Catholic High School in 1957. She was a nursing assistant at St. Joseph's Hospital for 40 + years, where the majority of her time she worked in the operating room.
She enjoyed Knick Knacks, going to eat with friends, and shopping. She will be remembered for her love of dogs, owning anything leopard print, and OPI nail polish.
Nancy is survived by her adoptive family Susan K. Elliott of Parkersburg, Heather Fowler (Marc) of Parkersburg, Shannon Elliott (Nikki) of Knoxville, TN, Hilary Elliott of Parkersburg, and her furry friend Bailey.
Service will be Monday 2:00 PM at the Leavitt Funeral Home Parkersburg with Reverend Mr. John Maher officiating. Interment will follow at Sunset Memory Gardens. Visitation will be Monday 12:00 PM to 2:00 PM at the funeral home.
The family would like to thank Amedisys Hospice for their excellent care during her illness.
Online condolences may be sent to the family @www.leavittfuneralhome.com
Copyright 2023 WTAP. All rights reserved.