Obituary: Lucas, Kristi Morgan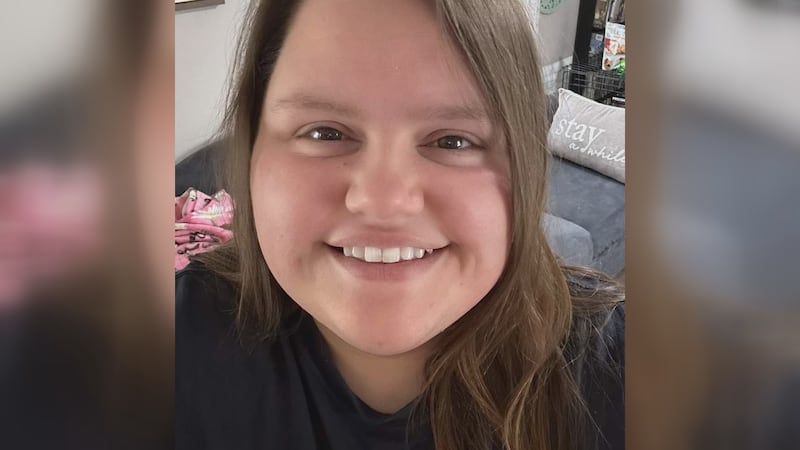 Published: Sep. 22, 2023 at 4:18 PM EDT
Kristi Morgan Lucas, 33, of Washington, WV, is now resting in the arms of Jesus and with her Grandparents whom were waiting to receive her. She was tragically taken from her beloved family and friends in Sept 14, 2023, after injuries she sustained in a vehicle accident. Her beautiful life was cut short from an act of selfishness and addiction from someone else who left the scene without a scratch and taking Kristi's life and critically injuring her twin sister Kassie who is still fighting at Ruby Memorial.
Kristi was the sweetest, kindest soul that loved people and her family so hard. She graduated from Parkersburg South High School in 2009. She worked her whole life in child care. She and Kassie were employed at Peace of Mind Childcare. She loved her work family so much, speaking of them often. The children's lives she touched there will never be forgotten. The long time friends she made with the parents is unbelievable. She would come home everyday with a story of what the kids would do or say that made her laugh and she had to share it with us. She loved children and wanted to be a Mom. She decided she would be a foster parent. God saw fit to make her dream come true for the last 6 months, when she was placed with the sweetest baby. She loved him with her whole being. He will never remember her but he was loved big by her for a short time of his life. She loved all her cousins on both sides of the family so much. Kristi and Kassie, Mikah Jo McIntyre and Madison Florence spent so much time together they concidered themselves sisters. They had a special bond. The "Soup Group" will forever miss Kristi's wit and humor. She loved to laugh and had the most contagious smile. She loved having family game night and bonfires at her Aunt Julie Nutter's home. Kristi thought of Julie as her second mom. She loved all the family get-togethers. She attended Soul's Refuge Church, where her church family is also mourning her loss.
Kristi left behind her dad and mom, Rob and Pam Lucas to try to live without her hugs and "I love you's" after every conversation on the phone or in person. She left behind her twin sister, Kassie Jordan Lucas who will have to try to deal with the loss of not only a sister but her best friend, as they were inseparable. Her brother Matthew Lucas and sister-in-law Kayla Lucas whom she loved with her whole heart. Her sister Kenzi Lucas, who she adored and loved so much. Her nieces Maddy Hopkins and Ember Lucas and nephews Carter Hopkins and Oliver Lucas. She loved being their aunt and spending time with them. Her newest sisters, Shyla and Daisy who have only been in her family for a short time, had already found the love that Kristi so freely gave. Her God-Sister Christina Longellow whom she loved and loved spending time with. Many uncles, aunts, cousins and friends, the list of people that she loved and touched their lives could go on for days. She also left behind her fur baby, Scout who is missing her as well.
The lives she left will forever be changed. This world lost a beautiful soul on that tragic day but her family and friends lost part of their hearts.
She was preceded in death by her Maternal grandparents, William and Lena Ruble. Her Paternal grandparents Roy and Sheila Lucas. Her aunt Tammy Lucas and cousin Cameron Lucas.
Service will be on Saturday, September 23, 1 p.m. at Leavitt Funeral Home, Parkersburg. With Pastor John Longfellow. Visitation will be held prior to the service from 11 a.m. till the time of service at 1 p.m.
Online condolences may be sent to the family by visiting LeavittFuneralHome.com
Copyright 2023 WTAP. All rights reserved.