Obituary: Matthews, Betty Jane Davidson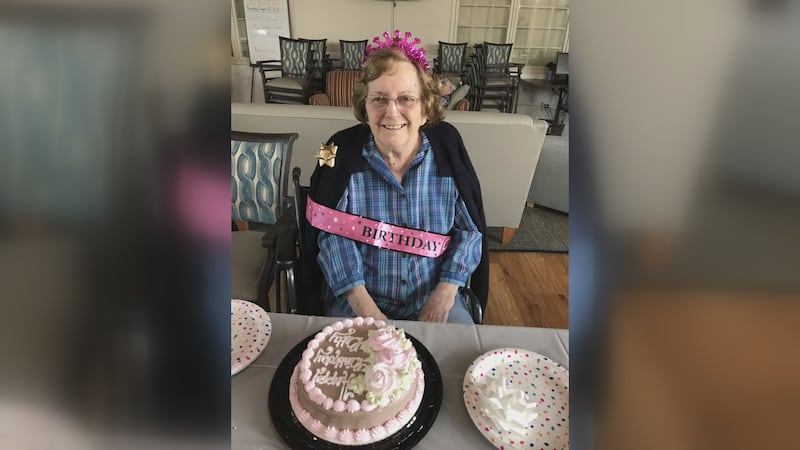 Published: Sep. 22, 2023 at 5:28 PM EDT
Betty Jane Davidson Matthews, 88, took her final curtain call on Wednesday, September 20, 2023, at WVU Medicine. She was born in Charleston, WV a daughter of the late Benjamin "Ben" and Nettie (Withrow) Davidson.
She graduated from West Virginia University ( 1957 ) where she was one of two female cheerleaders. She was a member of Emmanuel Baptist Church and very active in the Actors Guild, where she served many roles including tech support, acting, and directing in many productions for over forty years of her life.
She is survived by her husband of forty-one years Charlie Matthews; three children Bill Keller (Peggy) of Dublin, Ohio, Julie Keller of Parkersburg, and Kely Keller (Bill Redford) of St. Petersburg, Fl; two step children Jeff Matthews (Cynthia) of Katy, TX and Kelly Matthews Bozeman (Jeff) of Ocala, FL; two grandsons Ben and Matt; and eight step grandchildren Isabella, Jake, Lucca, Tori, Eli, Haley, Quince, and Lila.
Services will be on Thursday at 11:00 a.m. at Leavitt Funeral Home, Parkersburg with Dr. Kurt Busiek officiating. There will be a reception at the Parkersburg Art Center immediately following. Burial will be at Mt. Olivet Cemetery. Visitation will be on Wednesday 4-7 PM.
Memorial donations at be made in Betty's memory to the Actors Guild of Parkersburg, 724 Market Street, Parkersburg, WV 26101, or Habitat for Humanity of MOV, PO Box 462, Parkersburg, WV 26102
Copyright 2023 WTAP. All rights reserved.