Obituary: Pierce, Elmer W.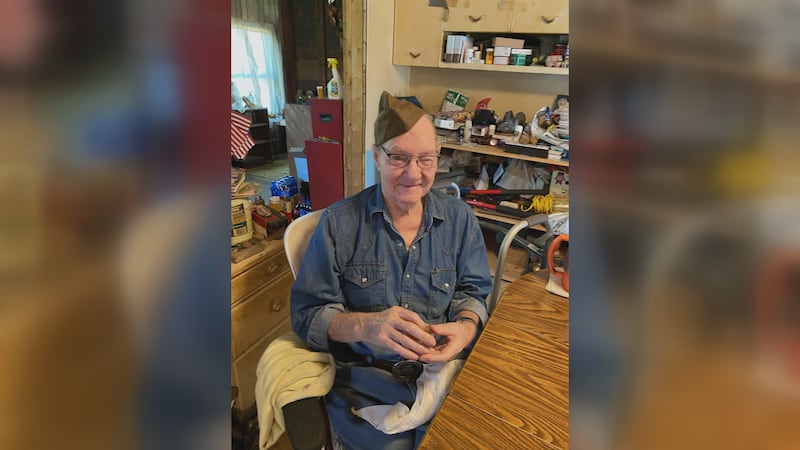 Published: Sep. 25, 2023 at 5:08 PM EDT
Elmer W. Pierce, age 93, of West Union, WV, departed this life on Saturday, September 23, 2023, at Parkersburg, WV.
Elmer was born on September 23, 1930, on Bear Run, WV in Ritchie County, a son of the late Lewis Earl and Florence Rebecca Miller Pierce.
Elmer was a retired U.S. Air Force Veteran having served in the Korean Conflict. He had worked at the Pleasants Power Station as an electrician. He was a member of the Disabled American Veterans, enjoyed playing cards, spending time with his family, especially his grandchildren and watching his birds.
Elmer is survived by his children, Chrystal Satterfield (Kendall), Cairo, WV, Debbie Hardbarger (Howard), Harrisville, WV, Beverly Robinson (Thomas), Greenwood, WV, Angela Layfield (Billie), Pullman, WV, Evetta Burch (John), Greenwood, WV, David Pierce (Amy), West Union, WV and Michelle Knopp (Eric), Belleville, WV; brother, Richard Pierce, West Union, WV; 13 grandchildren, 40 great-grandchildren, 7 great-great grandchildren and 2 step-great-grandchildren.
In addition to his parents, Elmer was preceded in death by his wife, Margaret Sharon Pierce; brothers, Lewis and Jacob Pierce; sisters, Roxie Hardman, Lorraine Smith, Eileen Hillard and Leona McVay; grandsons, Matthew Robinson and Raymond Reed Jr.
Funeral services will be held at the Raiguel Funeral Home, Harrisville, WV at 1:00 PM on Tuesday, September 26, 2023, with the Pastor Robert Adams officiating. Burial will follow in the South Fork Cemetery. Friends may call at the funeral home from 11:00 AM until the hour of service on Tuesday.
Online condolences may be expressed to the family at www.mcculloughraiguelfuneralhome.com.
Copyright 2023 WTAP. All rights reserved.