2023 Football Frenzy Week 12 Recap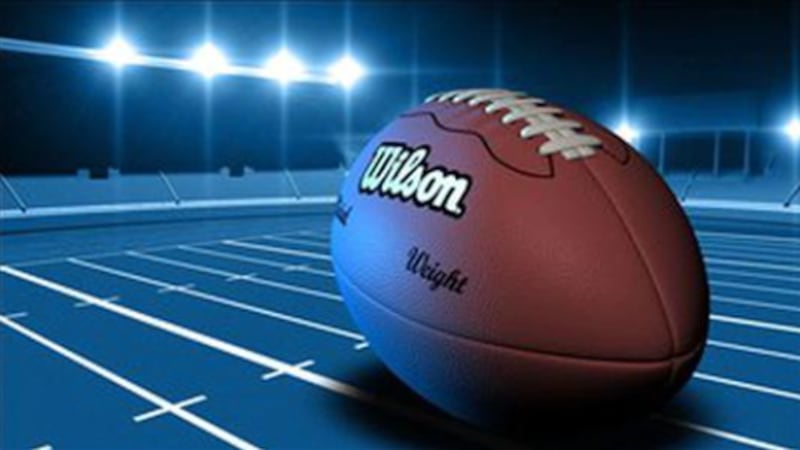 Published: Nov. 3, 2023 at 10:56 PM EDT
PARKERSBURG, W.Va. (WTAP) -
The regular season of high school football is officially in the books in West Virginia, and the Ohio playoffs roll on in to the Sweet 16, and teams continue to advance deep in the postseason.
In West Virginia, it was a match up of premier programs in Class A, as the Williamstown Yellowjackets handily defeated Wheeling Central Catholic 65-21. They finish the regular season 10-0 and await their top three playoff seeding.
The Parkersburg South Patriots fell at home to sixth ranked Princeton 48-27. Parkersburg South finishes the regular season 6-4 and await where they will have to travel for the first round of the playoffs.
The Parkersburg Big Reds made a statement heading in to the playoffs as they take down Musselman 41-10 out in Inwood. The Big Reds finish the regular season 6-4, and await their first round playoff match up.
The St. Marys Blue Devils put together a complete performance in a domination of Ravenswood 46-6. The Devils finish 9-1 in the regular season, and will soon find out who they will host in the first round of the Class A playoffs.
In the Division VI Ohio Playoffs, the Fort Frye Cadets advance to another regional semifinal as they down Newcomerstown 50-13. The Cadets will take on West Jefferson in a location to be determined.
The Waterford Wildcats end the undefeated season for the Beaver Eastern Eagles as they took them down 26-21. Waterford advances to another Sweet 16 and will take on Caldwell.
The top seed Reedsville Eastern Eagles take care of Monroe Central 55-14 at home. They will take on River in the next round.
Copyright 2023 WTAP. All rights reserved.