Williamstown defeats Ritchie County to claim third straight Class A volleyball title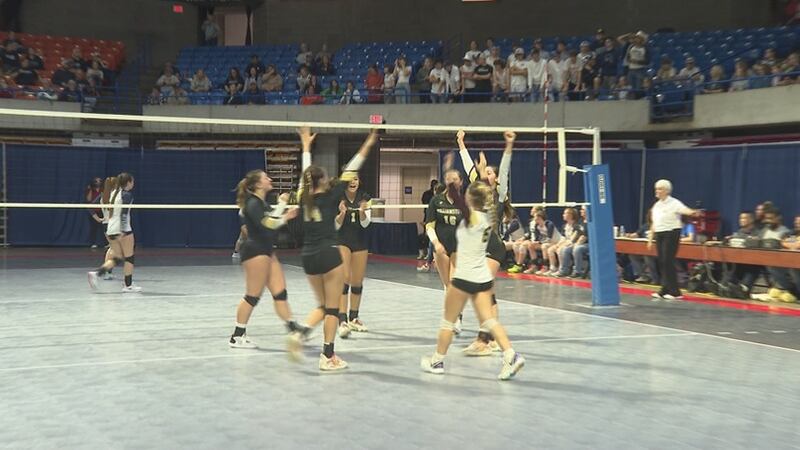 Published: Nov. 9, 2023 at 5:13 PM EST
CHARLESTON, W.Va. (WTAP) - A big win for the Williamstown high school volleyball team.
The Yellow Jackets beat Ritchie County 3-0 to win their third straight Class A Volleyball championship.
Williamstown did not drop a single set in the tournament.
"When people said the three-peat, it was the farthest thing from my mind," said Rachelle Cole, Williamstown head volleyball coach. "I'm so proud of the girls. We started off the season pretty rough, and they just worked hard, they worked together, and they got the job done."
WTAP Sports' Ryan Wilson was in Charleston for the action. We will have all the highlights and reaction on WTAP News @ 6 and our evening newscasts.
Copyright 2023 WTAP. All rights reserved.