2023 Football Frenzy Week 13 Recap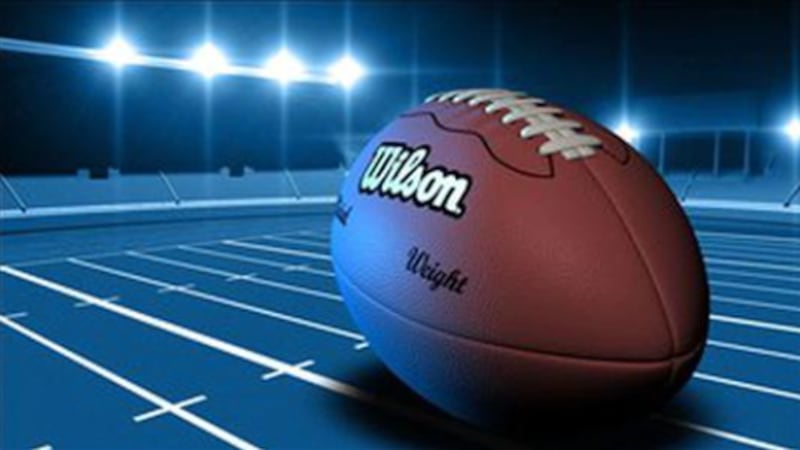 Published: Nov. 10, 2023 at 11:06 PM EST
PARKERSBURG, W.Va. (WTAP) -
West Virginia and Ohio high school football are now both in the playoffs, and many teams looked to survive and advance. It was the first round for teams in West Virginia, while Ohio teams were looking to advance to their regional finals.
In Class AAA, the 13 seed Parkersburg Big Reds pull off a shocker as they head down to Hurricane and knock off the 4 seed Redskins 47-23. They advance to take on the winner of the Oak Hill vs. Princeton game that will be played on Saturday.
In Martinsburg, the defending Class AAA runner-ups from Parkersburg South fell to the Martinsburg Bulldogs 55-7. Their season ends with a 6-5 record.
In Class A, the Wirt County Tigers returned to the playoffs, but were shut out on the road against Greenbrier West 49-0. The Tigers end the season with a record of 6-5.
The Tyler Consolidated Silver Knights were the 10 seed in Class A, they were taking on 7 seed Tug Valley on the road, but the Panthers end the Silver Knights season with a 28-26 victory.
In Division VI Region 23 in Ohio, the Fort Frye Cadets fell to the Roughriders of West Jefferson 49-30 out in Lancaster. The Cadets end their season with a record of 10-3.
In Division VII Region 27, the Caldwell Redskins outduel the Waterford Wildcats in McConnelsville 20-13. Waterford's season ends with a record of 8-5.
In the other Region 27 semifinals, the Eastern Eagles from Reedsville outlast the River Pilots in Zanesville 21-14. Eastern will take on Caldwell in the Region 27 finals at a site to be determined on Friday, November 17.
Copyright 2023 WTAP. All rights reserved.