Obituary: Workman, Margaret Genevieve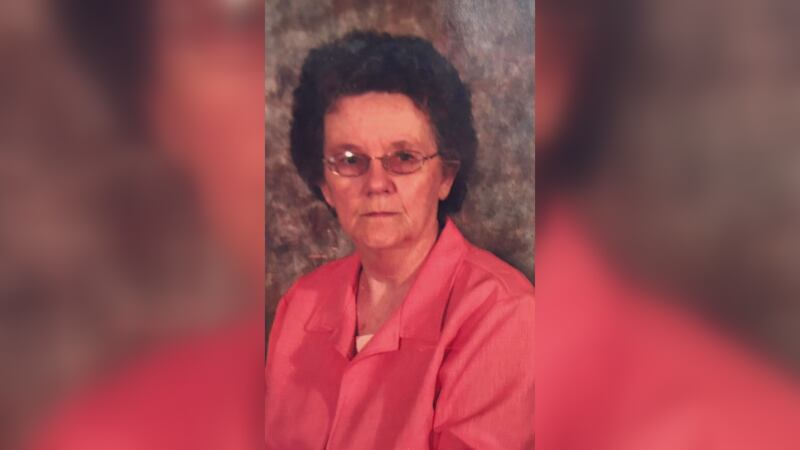 Published: Nov. 14, 2023 at 4:17 PM EST
Margaret Genevieve Workman, 85, of Auburn, WV, went to be with her Lord on Friday, November 10, 2023, due to an automobile accident.
She was born on December 9, 1937, in Landville, WV, a daughter of the late Garland and Odell Lyall.
Margaret was a member of Cox's Mills and Pullman Church of God. She enjoyed coloring, hummingbirds, and reading. Most of all she loved spending time with her family.
She is survived by her loving children, Pamela Jean Brown of Auburn, WV, John Darrell Workman of Franklin, OH, Richard Edward Workman of Auburn, WV, and Anita Gail Grimmett (Rocky) of Man, WV; grandchildren, Matt, Jon, Steph, Tim, Larry, Dude, Jessie, Thackery, Michellee, Richard, Henry, Shawn, and Danny; great-grandchildren, Izabella, Deric, Angela, Austin, Brennan, Kaylee, Gabriella, Brooke, Caitlyn, Rhayne, Tyler, Kelsey, Blake, Caleigh, Bentley, Nash, Bransen, Kendrix, Kameryn, Charlotte, Braylee, and Wesley; great great grandchildren, Rylee, Arahmius, Jahmius, Mason, Paityn, Micaiah, and Amelia.
In addition to her parents, she is preceded in death by her loving husband, Henry Oral Workman; siblings, Jerry Lyall, Annamae Workman, Patricia McCoy, and Barbara Adams.
A service will be held at 2 p.m. Saturday, November 18, 2023, at the Pullman Church of God with Pastor Ralph Blankenship officiating. Burial will follow in the Workman Cemetery near Auburn, WV. A visitation will take place the night prior, Friday, from 6 p.m. to 12 a.m. at the church.
Online condolences may be expressed to the family at www.mcculloughraiguel.com.
Copyright 2023 WTAP. All rights reserved.