Obituary: Becker, Donald Ray "Red"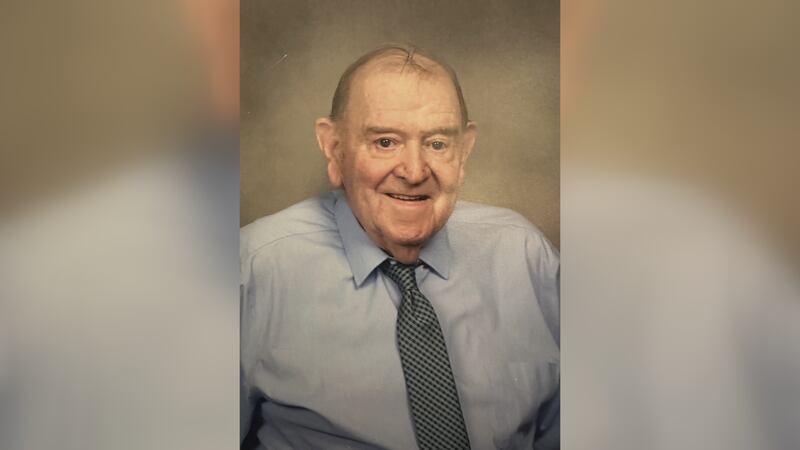 Published: Nov. 17, 2023 at 4:10 PM EST
Donald Ray "Red" Becker, 85, of Whipple, Ohio, died on Thursday, November 16, 2023, surrounded by his loving family. He was born on November 18, 1937, in Marietta, Ohio to Raymond James and Hazel Marie Willison Becker.
Red attended Marietta High School until he joined the Marines to serve his country. He worked for the City of Marietta Street Department for 41 years. Red was a member of Sixth & Washington Street Church of Christ and VFW Post 5108. He enjoyed raising game chickens, storytelling, and watching TV westerns, the Cleveland Browns and The Ohio State Buckeyes. Red enjoyed going for country rides with his loved ones who were most important to him.
He is survived by long time special friend of 22 years, Joyce Ross; two daughters, Christina Hartline (Gale) and Shannon Cochran (Shane); seven grandchildren, Jeff (Kathryn), Matt (Missy), and Lindsey Hartline, Shane (Jessi) and Shawn (Amber) Mosser, Kayla (Scott) Venham and Levi (Hayley) Cochran; 11 great-grandchildren, Baylee, Hayden, Timber, Tyler, Julia, Dylan, Emma, Gracie, Rose, Graycie and Laynie; son in law, Marvin Mosser; and many extended family and friends.
He was preceded in death by his parents; son, Michael Becker; daughter, Deborah Mosser; three sisters, Maxine Farley, Tressa Blume, and Dorothy Mossor.
Funeral services will be held at 11:00 a.m. on Monday, November 20, 2023, at the Marietta Chapel of Cawley & Peoples Funeral Home. Burial will follow in Pleasant Hill Cemetery, with full military honors observed. Visitation will be on Sunday from 3 to 7 p.m. and for one hour prior to the services on Monday.
Cawley & Peoples is honored to serve Don's family and offers online condolences as well as other resources by visiting their website, www.CawleyandPeoples.com, or by following their Facebook page.
Copyright 2023 WTAP. All rights reserved.