Obituary: Caplinger, Kenneth Michael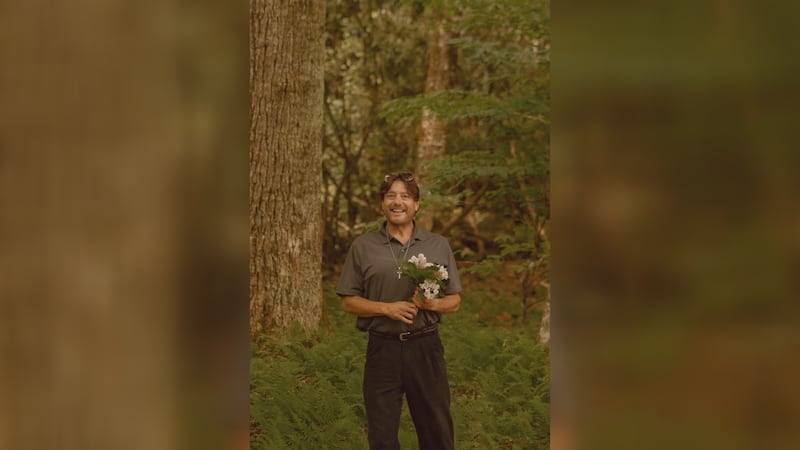 Published: Nov. 17, 2023 at 12:22 PM EST
It is with profound sadness that we announce the passing of Kenneth Michael Caplinger, at the age of 48, who left us too soon on Thursday, November 9th, 2023. Kenny was born in Ripley, WV on June 7th, 1975 to Cristy Ramsey and Mike Butcher.
From early childhood, Kenny possessed a magnetic charm and charismatic spirit that left an unforgettable mark on everyone fortunate enough to know him. His infectious smile could brighten the darkest of days, and his ability to make others feel at ease was a testament to the warmth within his soul. Whether engaging in lively conversations or sharing a hearty laugh, Kenny had a way of making people feel seen and valued. His charisma was not just a trait; it was a gift that he generously shared, leaving a lasting impression on the hearts of those he encountered.
In celebrating his life, we fondly remember the joy he brought to every gathering and the genuine connections he effortlessly forged. The sound of his laughter and the fond memories of his smile will be forever etched in our hearts and on our minds. Kenny had an undeniable love for the great outdoors. Nature, in all its forms, held a special place in his heart. Whether it was the tranquility of a quiet forest, the thrill of a successful hunt, or the patience required for a day of fishing, Kenny found solace and joy in the embrace of the natural world. His eyes would light up at the mention of a hunting trip or a fishing expedition. The camaraderie shared around a campfire, the crackle of leaves underfoot, and the gentle sound of a flowing river were the symphony of his happiest moments.
His respect for God's creation and the lessons he gleaned from it were evident in the values he held dear. In honoring Kenny's memory, consider spending a moment outdoors, appreciating the beauty that so captivated him. Whether casting a line into a serene lake or taking a quiet walk through the woods, let these simple pleasures stand as a tribute to the passion and appreciation for nature that defined his life. Kenny faced challenges, and while we mourn the circumstances of his passing, we choose to remember the vibrant and loving person he was. His struggles do not define him. Instead, we celebrate the moments of joy, love, and connection he shared with family and friends.
He is survived by a son, Dyllan (Sydney) with granddaughter Sutton, two daughters, Hailey (Jake) and Kylee (Chase) with a grandchild, their mother Heather (Jacob), a mother, Cristy, an uncle, Mike (Lori) with cousin Jeremy (Angela), an aunt, Teresa "Auntie T" with cousins Amy and Joey, a brother, Dustin (Becca) with nephews Sean, Levi, and Jeremy, a spouse, Nora, and many other family and friends that dearly love and miss him.
He Is preceded in death by his brothers Nathan and Ryan.
A Service to celebrate Kenny's life will be held at 11:00 AM on Monday, November 20th at Leavitt Funeral Home, Parkersburg.
Burial will follow at the family farm in Ravenswood. Visitation will be one hour prior to the service.
We invite friends and family to join us in honoring his memory. Your gestures of sympathy and support will be deeply appreciated during this difficult time.
May Kenny's soul find peace, and may we find solace in the shared memories of his too-short journey in this world.
Copyright 2023 WTAP. All rights reserved.