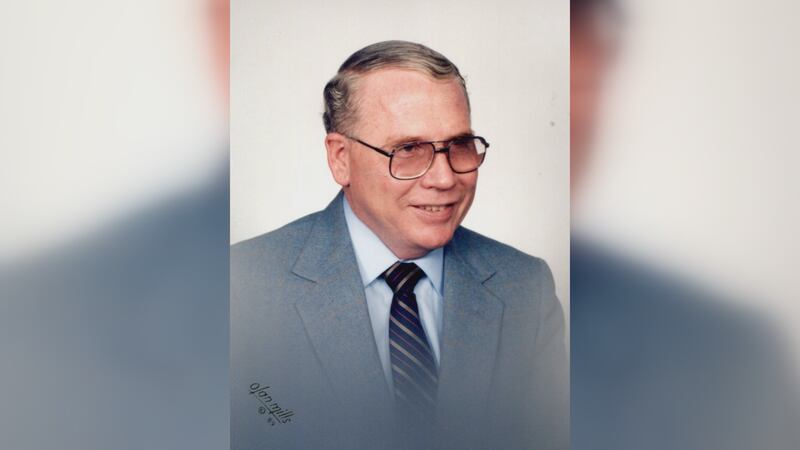 Published: Nov. 17, 2023 at 4:02 PM EST
Kelsie Shuck, 88, of Marietta, passed away Wednesday, November 15, 2023, at his home.
Kelsie was born March 13, 1935, in Ritchie County, WV to Harley Anderson and Mary Jane Shuck.
He attended Cairo High School and Washington Technical College.
Kelsie married Mildred Baker on December 27, 1952.
He began his employment with the Marietta Times on October 27, 1952, and became the pressroom manager in 1976. During his 44 years of service, Kelsie worked as a pressman, pressroom manager, and a commercial printing coordinator before retiring in 1999. Kelsie and his wife loved traveling and attending social events.
Kelsie will be deeply missed by his son Jeffery (Diana) Shuck; two daughters Constance (Leland) Nichols and Melissa (Adam) Smith; five grandsons Marcus (Teri) Nichols, Matthew Nichols, Joshua Shuck, Zachary Smith, and Noah Smith; great-grandchildren Corbin Nichols, Preston Nichols, Madeline Nichols, Isabella Shuck and Bentley Shuck; sister Peggy Pickerell.
Kelsie was preceded in death by his wife Mildred; grandson Jason Shuck; brother Harley John Shuck; sisters Sadie Valentine, Agnes Roberts, Audre Jonas, and Eva Null.
Friends may call Monday from 4 PM until the time of the service at 6 PM at Roberts Funeral Home-East Lawn Chapel, 27880 St. Rt. 7, Marietta. Burial will be at East Lawn Memorial Park. Online tributes may be made at www.RobertsFuneralHome.com.
Copyright 2023 WTAP. All rights reserved.