High school football playoffs recap Nov. 17-18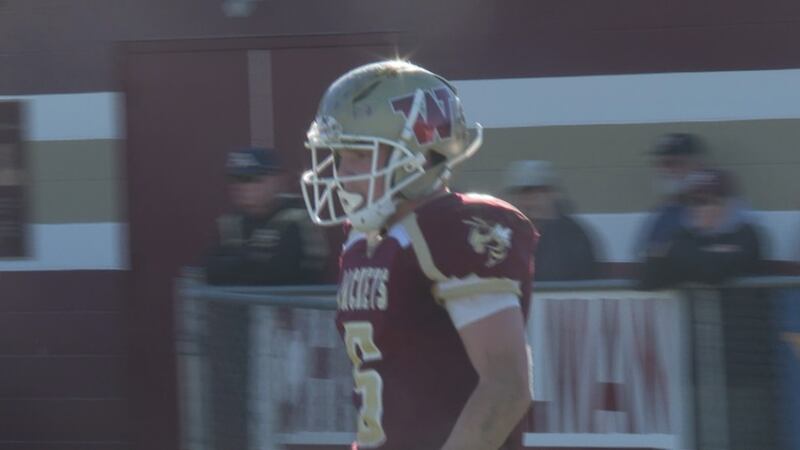 Published: Nov. 20, 2023 at 5:51 PM EST
PARKERSBURG, W.Va. (WTAP) -
The high school football postseasons roll on in West Virginia and Ohio, as the state semifinals are on deck in both states. In West Virginia, 12 teams remain for six total spots at Wheeling Island Stadium on December 1 and 2.
In Class AAA in West Virginia, the Parkersburg Big Reds were looking to pull off another upset in the playoff bracket against the 5 seed Princeton Tigers on Friday night. After having a 37-28 lead in the fourth quarter, Princeton came back to defeat the Big Reds 41-37. Princeton advances to the Class AAA semifinals at home against Bridgeport.
In Class A, the Williamstown Yellowjackets defeated the East Hardy Cougars for the third straight time in the quarterfinals, this one a 48-15 victory on Saturday afternoon. Williamstown now has to travel to undefeated Tucker County in the Class A semifinals on Friday, November 24 at 4 p.m.
In Div. VII Region 27 of Ohio, the finals were held at Warren Warrior Stadium between the top-seeded Eastern Eagles and the Caldwell Redskins. After holding a 19-7 lead in the second half, Eastern faltered and Caldwell took advantage to win the game 20-19, and advance to the Div. VII semifinals. The Redskins will take on 12-1 Dalton at Sulsberger Stadium in Zanesville on Friday, November 24 at 7 p.m.
Copyright 2023 WTAP. All rights reserved.