Obituary: Edwards, Mildred A. Smith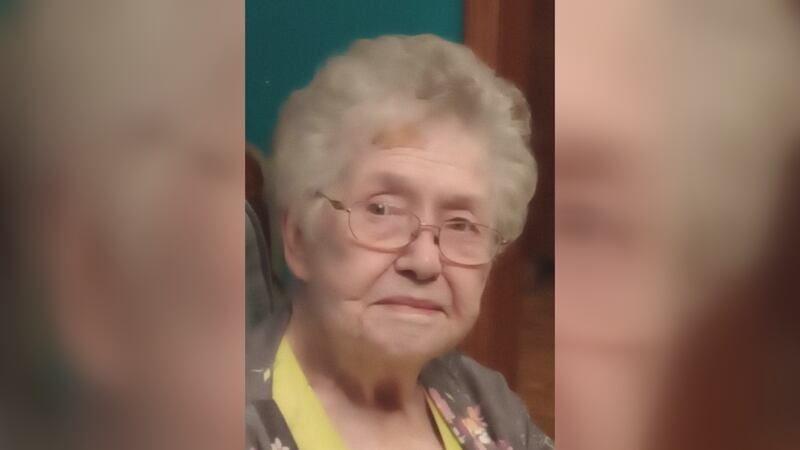 Published: Nov. 20, 2023 at 12:50 PM EST
Mildred A. Smith Edwards of Bloomfield, OH, went to meet her Lord and Savior on Friday, Nov. 17, 2023. Millie was born Feb. 18, 1929, in Sissonville, WV, a daughter of the late Joseph Herman and Mamie Boggess Smith.
She later married Leon Roger Edwards, who preceded her in death. She is survived by her sons, Michael Duane Edwards and Roger Dale Edwards (Julie), daughter-in-law Judy Edwards; grandchildren, Ian Shaine Edwards, Emily Turner (Owen) and Jarrod Daniel Edwards (Alisha); great-grandchildren: Rylee Denae Edwards, Revel James Leon Turner and Maddix Elias Turner, sister-in-law Edna Smith and her children, Karen Ray and Tim Smith.
She was preceded in death by her husband, Leon, brothers Norman Smith, Orion Smith, Denver Smith, Junior Smith, and an infant sister, Lorraine Smith.
Millie was an active member of MVBC, where she was a Sunday school teacher, Treasurer of the Building Fund, member of the Women's Missionaries, and taught Vacation Bible School. She was a founding member of the Ludlow Community Club, where she held the office of Treasurer. She was in the Ladies Auxiliary of the Gideons International and a member of Matamoras Chapter #2610ES. Millie was an excellent cook and fed many people over the years. If you left her house hungry, it was your own fault.
She was very active in collecting donations for the American Cancer Society, Easter Seals, and American Heart Assn. She was a past member of the Ladies Aide Society and was an organizational advisor for the Ludlow Blue Jays 4-H Club. She was the past president of the Marietta Chapter Order of DeMolay Mother's Club.
Even after all this, she was first and foremost a wife, mother, grandmother and, great-grandmother, and friend, and she loved her family with all her heart. In October of 2022, she received the "Give More Connections" "Birdie Award." Her favorite pastime was sitting on her front porch. We would like to mention her extended family: Rick & Diana Kroll, Rex Marshall "Buggz" Kroll, Beth Marshall, Lorraine Howell, Tom Gocso, Brenda Robinson, Melissa and Rebecca Taylor, and the late Birdie Kroll.
Funeral services will be held on Wednesday (Nov. 22) at 11:00 am at Muskingum Valley Baptist Church, with burial following in Muskingum Valley Cemetery. Visitation will be on Tuesday from 2-4 and 6-8 at McClure-Schafer-Lankford Funeral Home and at the church one hour before the service. Eastern Star service will be held on Tuesday at 7:30 pm. Messages of sympathy may be sent at www.Lankfordfh.com
In lieu of flowers, donations will be appreciated to Muskingum Valley Baptist Church, c/o Ruth Huffman, 845 Tice Run Road, New Matamoras, OH 45767, or Marietta Gideons, P O Box 365. Marietta, OH 45750.
Copyright 2023 WTAP. All rights reserved.