Obituary: Cooper, Laura Jane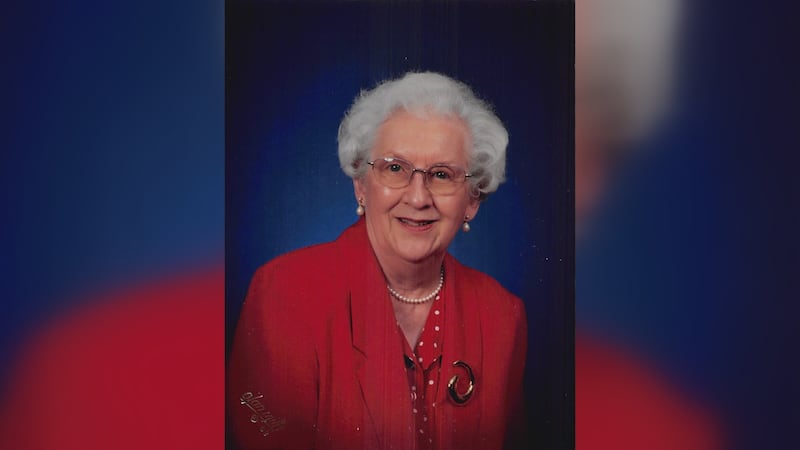 Published: Nov. 21, 2023 at 12:58 AM EST
Laura Jane Cooper (nee Malcolm), age 100, of Charleston, WV (formally Parkersburg WV), passed away peacefully on November 18th at her Ridgemont/Edgewood Summit residence. She was born in Pittsburgh, Pa., the daughter of the late George A. and Laura R. Malcolm.
Laura graduated from Parkersburg High School in 1941. She was a retired realtor and had been employed in her earlier life by E.I. DuPont de Nemours, McDonough Construction Co., and South Penn Natural Gas Co. She was a member of St. Paul's United Methodist Church, Parkersburg Mu Gamma Chapter of Alpha Iota Sorority, the Clara Edna Chapter of the Eastern Star #14, Lady Elks #198, Parkersburg Women's Club and a Girl Scout leader. She especially enjoyed playing bridge, reading, doing the Word Jumble, traveling/cruising, and gardening.
She is survived by her children Malcolm J. Cooper (Kay) and Lisa A. Powell, two grandchildren, Tad C. Powell (Jessica) and Michael A. Cooper, and two great-grandchildren, Landon and Reagan Powell.
In addition to her parents, she was preceded in death by her beloved husband, Paul K. Cooper, sister Lois Herrmann, and brother George D. Malcolm.
Visitation will be held on Wednesday, November 22nd, from 1 to 2 pm, with a service at 2 pm at Leavitt Funeral Home, Parkersburg, WV. Burial will be at Parkersburg Memorial Gardens.
In lieu of flowers, the family would like you to consider donating to St. Paul's United Methodist Church in Parkersburg, WV, or your local HospiceCare.
Special thanks to the caring and dedicated staff at The Ridgemont/Edgewood Summit during her many years of residency.
Copyright 2023 WTAP. All rights reserved.