Starbucks in Marietta helps residents displaced by apartment fire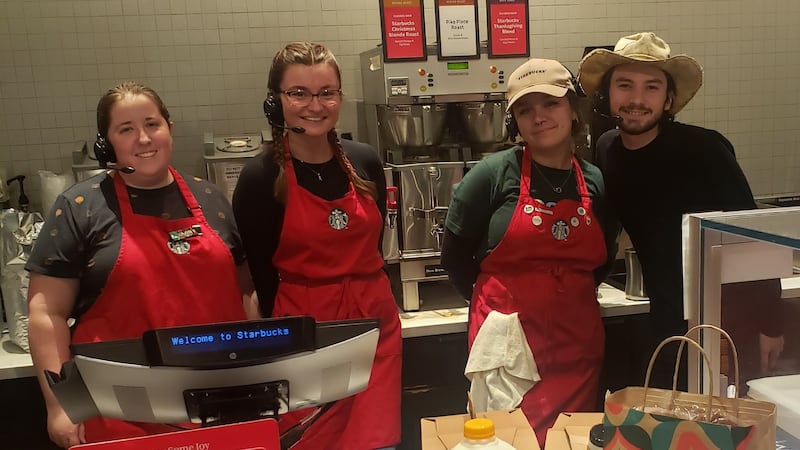 Published: Nov. 20, 2023 at 9:09 PM EST
MARIETTA, Ohio (WTAP) - Lisa North shared this story with WTAP about how Starbucks in Marietta was willing to help residents who were displaced by the WinBeri Place Apartment fire that happened on November 14, 2023.
"The fire at Winberi apartments has displaced numerous residents, most of which are seniors and many of those disabled, so navigating the loss of their home and belongings is perhaps a degree more difficult. Some of the residents have been staying at the Baymont in Marietta, where the Red Cross and the Marietta Community Foundation are helping those displaced by the fire with shelter. Things just seem to get very difficult to get through very quickly when you lose the security of your home and the comfort of your things, so when something comes along, even of the smallest kind that provides a bit of comfort or a familiar feeling of home, it can provide a moment of peace and calm amongst your current chaos and it can come from anywhere, even Starbucks. All it took was a simple request of hot coffee for the residents that were next door at the Baymont and I was met with a very receptive smile followed by an absolute yes and an abundance of a donation for them. The shift manager, Dakota, was so happy to help and generously provided two travelers with coffee, some bagels and sweets, and even creamer. The staff quickly got to work gathering everything up all while asking about the fire and the residents and expressing their concern. I know it's only coffee, but a hot cup of good coffee can provide you with just a moment to stop, and take a breath. These folks are still in a great deal of need and amongst everything they are facing, it would be easy to overlook a simple donation of coffee, but witnessing Starbucks' eagerness to help and the residents' gratefulness for such, left me feeling even though their immediate future will be long and hard, they will have help from a community that cares."
The photo of the Starbucks staff from the Pike Street store: Dakota, Lindsey, Hailey, and Kealy.
Previous coverage of the fire: https://www.wtap.com/2023/11/14/fire-fighters-responding-fire-apartments-marietta/
Copyright 2023 WTAP. All rights reserved.