UPDATE: Councilman Eric Barber sued over social media comments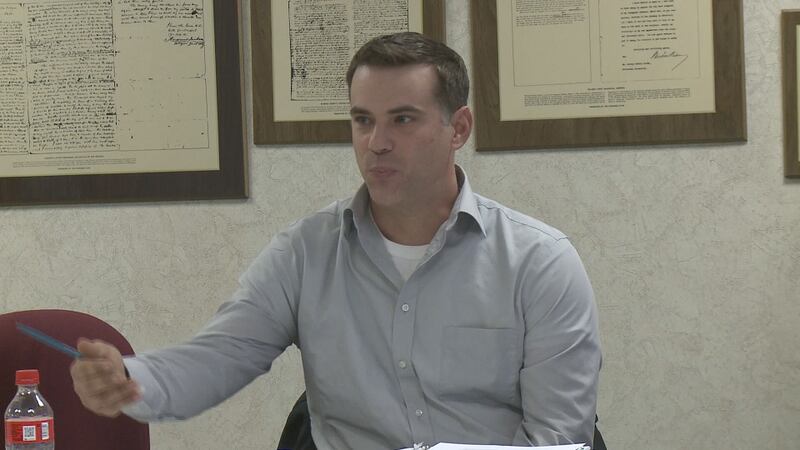 Published: Oct. 9, 2018 at 3:14 PM EDT
Update: 10/10/2018
A Parkersburg city councilman now faces a lawsuit, over yet another comment made on social media.
A Parkersburg man has filed suit against Eric Barber, claiming the district #4 councilman made defamatory statements against him.
Douglas Evans claims Barber posted a comment in response to a Evans' comment on a Facebook video.
Evans believes Barber implied he was a pedophile.
Barber has come under fire this week after a Facebook post aimed at opponents of the U.S. Senate's confirmation of Brett Kavanaugh to the Supreme Court Saturday.
The incident has led some to call for Barber's resignation or removal from city council, something council leadership and the city's attorney say can be done only by petition.
City council Tuesday night issued a statement announcing its disagreement with Barber's comments.
Barber was present at the meeting, but did not comment on council's statement or on the controversy.
10/9/2018
Parkersburg City Council holds its regular meeting Tuesday night, and it's expected council will hear a lot about one of its own members.
There are calls for Councilman Eric Barber to resign or be removed from council, after a controversial comment he made on social media.
But council members, along with City Attorney Joe Santer, say the only way he can be removed is by residents of the fourth district he represents.
"This could be a recall petition; it takes 15% of the people who voted in the last election to sign a petition," said Council President John Reed. "That would go on the ballot and the people of his district would decide whether to remove him or not."
City Clerk Connie Shaffer later clarified that to say 15% of the people who voted in council district #4 in the last election.
There have been numerous calls and e-malls to offices at the Parkersburg City Building, calling for Barber's removal-some coming from outside the area.
The Facebook comment, "Better get your coat hangers ready, liberals", was an apparent reaction to protests over the Senate's vote Saturday to confirm now-Supreme Court Justice Brett Kavanaugh.
The News Center has not been able to reach Barber for comment.
This is not the first time since he was elected to council in 2016 Barber has been involved in controversial acts.
-A lawsuit by the group Freedom From Religion filed this past summer, and pending in a federal court, states that, at a September, 2017 council meeting, Barber opened his microphone and shouted "Amen" at members of the group who sat during recitation of The Lord's Prayer.
-In December, 2017, Barber pleaded guilty to disorderly conduct after an incident the previous summer, where Parkersburg Police say he tried to photograph a victim being treated in an emergency.
-A month earlier-November, 2017-he was found guilty in Belpre Mayor's Court of a 2012 marijuana charge. He received a license suspension and a fine. Barber appealed the conviction to Marietta Municipal Court, which upheld it.
The Wood County Circuit Clerk's office said Tuesday afternoon one petition seeking Barber's removal has been filed, by petitioner Douglas Evans.