Ohio Boards of Elections gather in Marietta for southeast regional meeting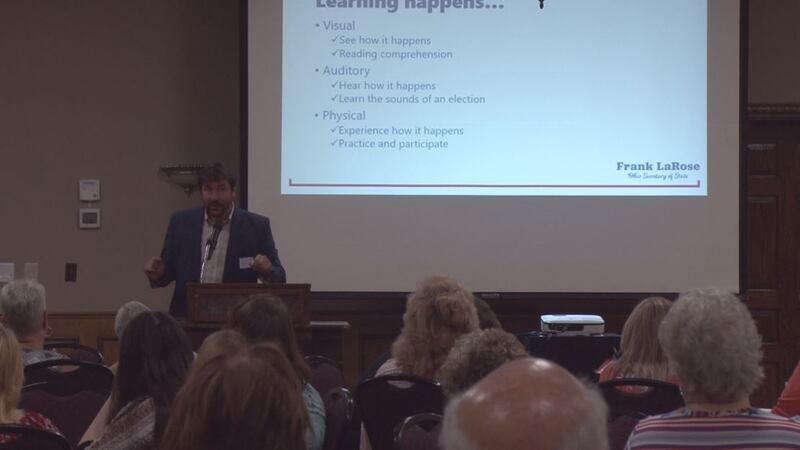 Published: Jul. 24, 2019 at 11:17 PM EDT
Over a dozen Ohio county boards of elections met in Marietta Wednesday to discuss the upcoming elections.
Washington County played host for the annual southeast regional meeting, organized by the Ohio Association of Election Officials at the Lafayette Hotel.
The meeting serves to educate local boards about new policies, best practices and address concerns going into the next election cycle. Big topics included recruiting poll workers and security.
"In particular for 2020, everyone's very interested in security and cyber security," OAEO executive director Aaron Ockerman said, "and are the Russians hacking our elections? Is there outside interference with our elections? And the good news is no there's not but certainly we're not taking anything for granted. We're investing a lot of time, energy, money, people into making sure we have secure elections in Ohio."
New voting equipment was also brought up as most counties like Washington County will be receiving new machines thanks to state funding.