Senators in WV and other states push "clean coal" bill to cut carbon emissions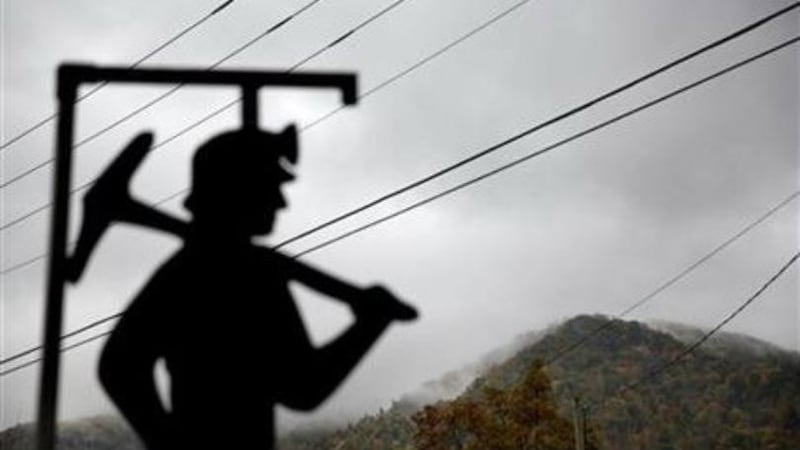 Published: Sep. 21, 2017 at 3:31 PM EDT
Some call coal a dying industry, but, West Virginia Senator Shelley Moore Capito, and other lawmakers, are trying to keep it alive.
Senators introduced legislation pushing for "clean coal" by getting industry leaders to cut down on carbon emissions.
In an age of "going green," West Virginia Senator Shelley Moore Capito says the lifeblood of her state needs to do the same.
A coal representative tells our Washington Bureau reporter Peter Zampa this is the future that miners have to get on board with.
"We may not produce the amount of coal that we did eight, 10, 15 years ago, but we will still provide opportunities for these people to work, provide for their families and build their communities."
A coming of age for coal, an industry sitting in the backseat for years.
Phil Smith, from the United Mine Workers of America, says it's time to adapt to cleaner options.
"We're going to live in a carbon-restrictive future, I think everybody understands that. But, at the same time, we have a resource here that we can use to develop tremendous generating capacity for electricity."
West Virginia Senator Shelley Moore Capito is pushing legislation aimed at what is called Carbon Capture.
For every ton of carbon captured and stored by a coal company, the company receive a tax credit.
Capito says this will bring innovation to the industry and reduce CO2 emissions as the energy sector looks to go green.
"This is an answer to meeting some of the challenges of coal, to make it cleaner, to make it more environmentally friendly, to make it more affordable to research and develop those technologies."
Capito's legislation has support from both sides of the aisle - who wouldn't want a cleaner coal industry?
Well, some environmentalists say the idea of capturing carbon isn't actually effective.
"Clean coal is an oxymoron. The most important thing to remember about carbon capture and sequestration is that it is a false solution to our climate crisis and a complete waste of our tax dollars."
Lukas Ross, from Friends of the Earth, says carbon capture doesn't work, because oil companies turn around and use the carbon for their energy purposes, still impacting the climate.
Ross says this proposed legislation will actually hurt coal communities in the long run.
"There will not be a technological solution to the decline of the coal industry and it would be much fairer to those communities if we accepted that, met them with the reality, and did everything we can to help them transition."
Capito's legislation currently sits in the Senate Finance Committee.
It has 24 cosponsors.