Star Wars characters help a good cause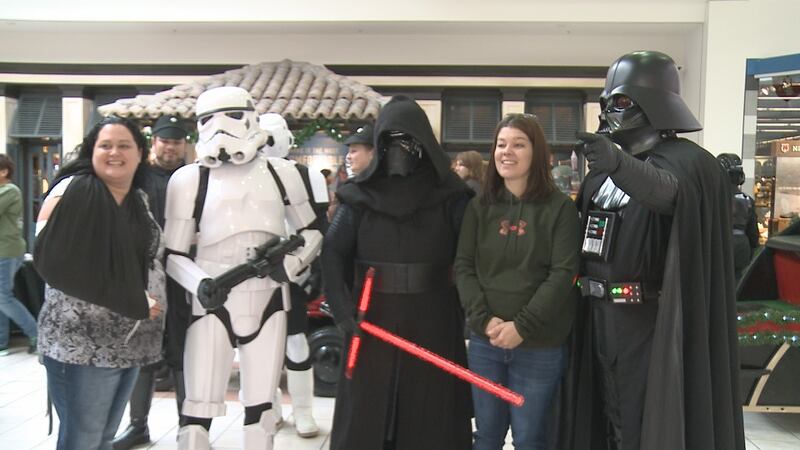 Published: Dec. 10, 2017 at 6:54 PM EST
Shoppers at the Grand Central Mall met and took photos with characters from the Star Wars saga, Sunday.
Darth Vader, storm troopers, Kylo Ren, a jawa and others greeted guests as they passed through the mall.
They're from a group called Garrison Corellia, which is the West Virginia branch of a worldwide group approved by Disney and Lucas Films, so all the costumes were movie accurate. Organizers say they were there to draw attention to the Toys for Tots stand, collecting toys for children this Christmas.
"Most of us have grown up with the star wars culture and so clearly we're fans."says Amy Higgs who was dressed up as one of the characters.
Lanette Hecker has been helping Toys for Tots for more than twenty years and adds, "They've been with us three or four years now; we have done several events with them and its always been a great success. Gosh just look around, it's crazy [the crowd] love[s] it, it's just a great event for all of us."
The Star Wars group says they will be all through-out the Mid-Ohio Valley, as the newest Star Wars movie hits the theaters later in the week.