12 deaths reported on Ohio roads over Memorial Day weekend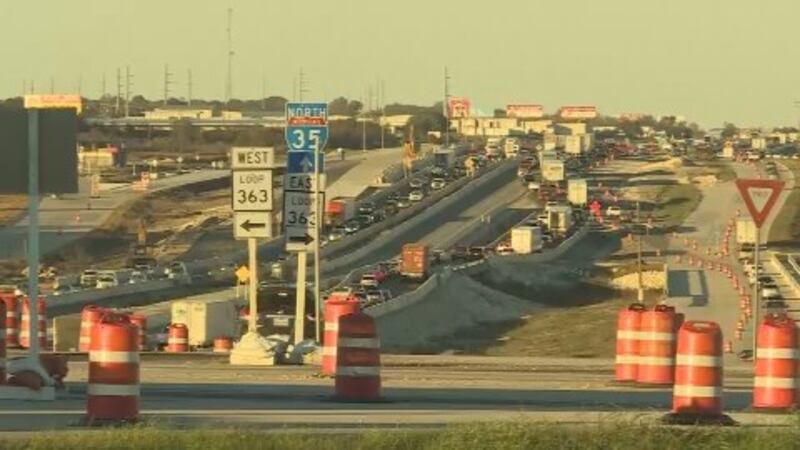 Published: May. 22, 2019 at 4:25 PM EDT
UPDATE: 5/28/19 4:55 P.M.
At least 12 people died on Ohio roadways during the four-day 2019 Memorial Day weekend, the Ohio State Highway Patrol said on Tuesday.
That compares with 18 traffic deaths during the 2018 Memorial Day weekend.
According to the Patrol, three of this year's deaths were the result of not wearing a safety belt, one was OVI-related and one person was not wearing a helmet. Two pedestrians were also killed.
None of the deaths occurred in Washington, Athens, Meigs, Monroe, Morgan or Noble counties,
The four-day reporting period began May 24 and ran through May 27.
No statistics were immediately available for West Virginia.
Ohio troopers made 30,979 traffic enforcement contacts; including 568 OVI arrests, 423 drug arrests and 5,259 safety-belt citations. In addition, the Patrol made 15,765 non-enforcement contacts including 3,537 motorist assists.
"We thank everyone who slowed down, buckled up and designated sober drivers this weekend," said Col. Richard S. Fambro, Patrol superintendent. "We ask that you continue do so each time you get behind the wheel."
So far this year, there have been 387 confirmed fatalities on Ohio's roads. That's a 1 percent increase over the same time last year.
Troopers will continue to encourage drivers to wear their safety belts through June 2 during the Click it or Ticket campaign. The campaign began May 13.
For a statewide breakdown, please visit https://statepatrol.ohio.gov/doc/MemorialDay2019.pdf
ORIGINAL STORY
The calendar says summer doesn't start for another month.
But for many of us, Memorial Day weekend is the real beginning of the season.
And it's the first official summer travel weekend.
AAA estimates nationwide, 37.6 million people will use the highways to travel during this coming weekend.
And while they've been declining in the last couple of weeks, gas prices overall have been rising since the beginning of 2019.
An expert we spoke to recently has some suggestions as to how to make gallon count for those holiday weekend and vacation getaways.
"Instead of doing one or two random trips, or trips to the grocery store, be sure to plan out where you are going," says Chris Ventura, Executive Director of the Midwest division of the Consumer Energy Alliance, "so that way, you're conserving on fuel as a family."
AAA also says more than 650,000 people will travel by air this coming weekend.
That's a more than 5% increase in the past two years, compared to a 3.7% jump in auto travel.
This week also marks the beginning of the annual "Click It or Ticket" campaign by law enforcement agencies across the country.
The Ohio State Highway Patrol says more than 1,300 people not wearing safety belts were killed in crashes in the Buckeye State from 2016-2018.
And the Marietta post already has investigated four fatalities so far in 2019.
"We want to reinforce people to make sure they're being buckled up, they're not driving impaired, and they're leaving enough space between the people in front of them," says Lt. Chris Chesar, Marietta Post Commander. "The key important factor as well as driving impaired, is not driving distracted."
Law enforcement officers from throughout the nation will be encouraging drivers to buckle up to save lives. They also will be checking to make sure youngsters are in child safety seats.
The campaign runs through June 2.