This Is Home: History of the Mound Cemetery in Marietta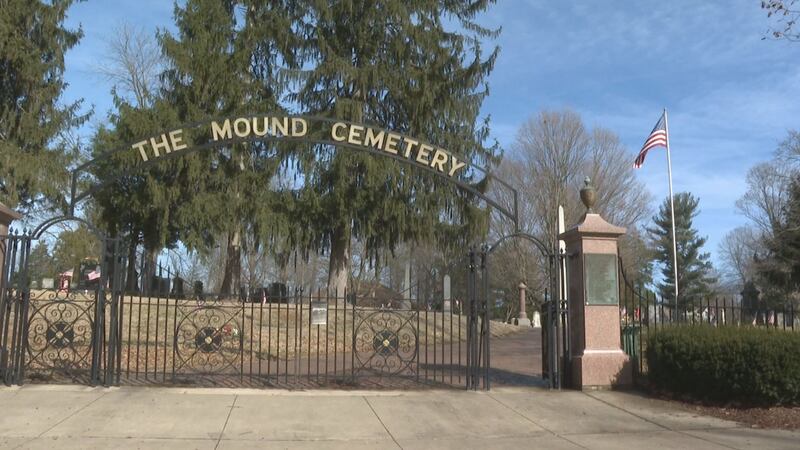 Published: Feb. 20, 2019 at 11:15 AM EST
One of the most unique historical sites in the country is nestled between Cutler and Tupper streets in Marietta.
"This is Mound Cemetery. It's one of the wonderful historic sites in America, not just the Mid-Ohio Valley. It's because of the background and the people, how they developed this site. This was started in 1801 with the first burial of Colonel Taylor in the back and has been used and is still being used for local citizens today. It's got the founders of Marietta and people that were involved in national events and local events that were very prominent in the community," explains Scott Britton, a local historian and executive director of The Castle in Marietta.
"Local thought is that this is the sight of the most Revolutionary War officer burials of any other cemetery in the county…It's really a great view of American history from the revolution all the way to modern day," he notes.
Local figures, vital to American and Local history, are buried at the cemetery.
"I think most of the people here at least locally know of Rufus Putnam because of his founding of Marietta, the leader of the founders here and all the things that he did from the American Revolution all the way up through the Ohio Constitution Convention and being involved in that, a local judge. He's involved in so many aspects of Marietta and the Mid-Ohio Valley. He's certainly the most prominent and famous," Britton recalls.
Perhaps the most unique element of the cemetery is the feature for which it gets its name. The prehistoric Adena Native American burial mound at the center of the cemetery stands 30 feet high and is believed to be over 2,000 years old. Putnam and other city founders preserved the burial mound from destruction by turning the surrounding land into a cemetery.
"One way that you can make sure no one disturbs these earthworks is you bury your prominent citizens around it. And so this whole city lot was set aside specifically for that case," he says.
Whether it's a relative of George Washington or the only Confederate soldier in the cemetery, buried next to his brother who fought for the Union, the cemetery is full of stories worth hearing.
"We have those connections, not only to American Revolution, but really national history to modern day times…It's really a stroll through American history whenever you walk through the gates here at Mound Cemetery," says Britton.
The Castle in Marietta will offer tours of the cemetery beginning in June.