Trump Admin. approves permit to build Keystone XL oil pipeline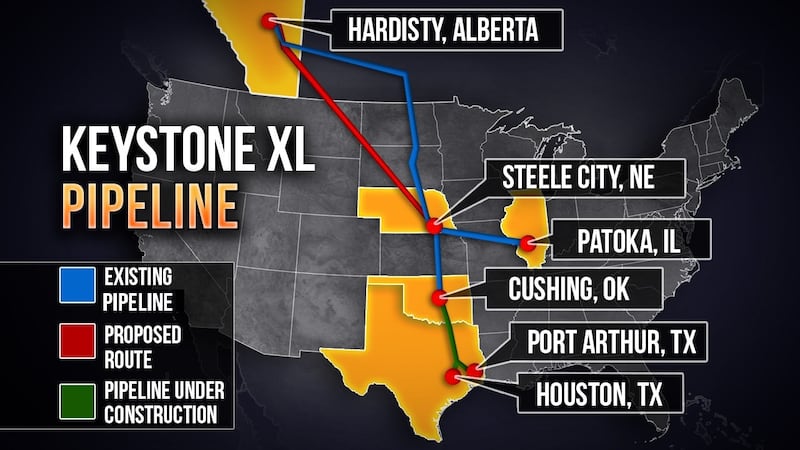 Published: Mar. 24, 2017 at 11:51 AM EDT
President Donald Trump says "it's a great day for American jobs" after his administration issued a permit to build the long-delayed Keystone XL oil pipeline.
The decision marks a reversal from the Obama administration and clears the way for the $8 billion project to be completed.
The president says the decision ushers in a "new era" of American energy policy and will reduce U.S. dependence on foreign oil.
The decision caps a years-long fight between environmental groups and energy industry advocates over the pipeline's fate.
It's one of several steps the administration is expected to take in the coming weeks to prioritize economic development over environmental concerns.