UPDATE: Morrisey hopeful Gov. Justice will sign Medicaid fraud unit redesignation bill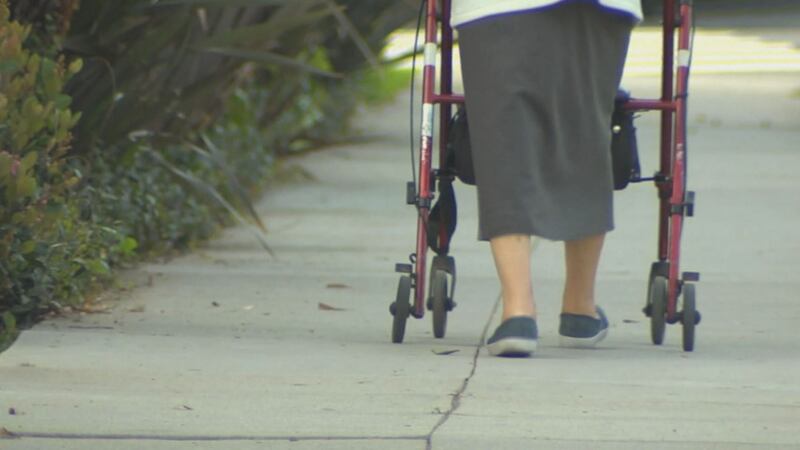 Published: Jan. 27, 2019 at 5:48 PM EST
UPDATE: 03/10/19
West Virginia's attorney general says he's hopeful Governor Justice will sign a bill that could save taxpayers millions of dollars.
On Thursday, the House of Delegates voted 58 to 42 to pass Senate Bill 318.
The bill would move the state's Medicaid Fraud Control Unit from the State Department of Health and Human Resources to the Attorney General's Office.
Nationally, 43 of 50 Medicaid fraud control units are operated by state attorneys general.
Patrick Morrisey says it's time for West Virginia to follow suit.
"And the real value of that is that you get someone and in office that has fraud fighting capability we go after consumer fraud we go after disability fraud we represent state agencies going after fraud it makes sense to house the Medicaid fraud unit in the attorney general's office," he said.
The bill awaits the governor's signature.
ORIGINAL STORY: 01/27/19
West Virginia Attorney General Patrick Morrisey explained the proposal to transfer the state's Medicaid fraud-control unit to his office, a move that he thinks will substantially save taxpayer dollars.
Senate Bill 318 would make the switch the Department of Health and Human Resources to the AG's office.
Morrisey said 43 other states have already given this responsibility to their attorneys general and that their success with Social Security disability fraud is an indicator of the success West Virginia will have if the fraud unit is reassigned.
"First, we think we can save a lot more in taxpayer dollars," he said. "We have a proven record of doing that in the AG office, that recent announcement for Social Security disability fraud. We want to take the fraud fighting techniques that we've hones quite well; we want to apply them in Medicaid.
"Second, we have relations across the county. Forty-three state AGs are involved in Medicaid state-fraud investigations. We go to these meetings, we talk about them, but then we can't do anything about it. I think when you can bring those contacts, that expertise to bear, we're going to be much better positioned than having someone do it as a one-off."
Morrisey also said he thinks his office can operate at the same capacity, but at 90 percent of the currently allotted budget.
The bill introduced on Jan. 16 has been referred to the Senate Judiciary Committee.